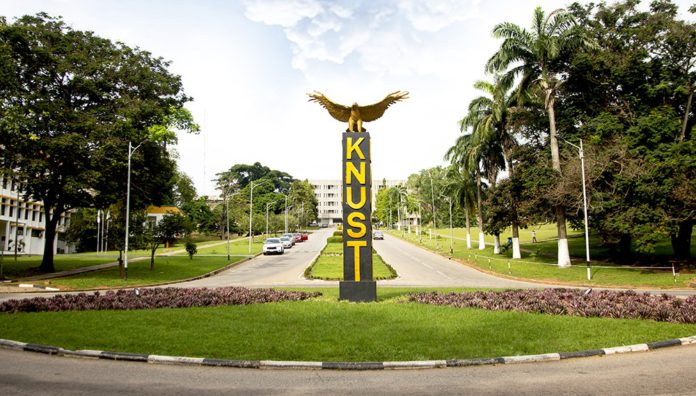 International students at the Kwame Nkrumah University of Science and Technology (KNUST) will have the opportunity to stay in Ghanaian family homes.
The Vice-Chancellor, Prof. Mrs Akosua Dickson, said it'll help in smooth integration into the Ghanaian cultural setting.
"I've spoken with IPO and DoSA. We'll get the opportunity for some of you who want to spend some weeks in Ghanaian family homes.
"You'll stay with faculty or any family we'll recommend. So that you can be in the various communities and homes so that you can experience the other side of Ghanaian hospitality," she said.
Prof. Dickson was speaking at the 2023 Akwaaba Night.
One hundred and thirty international students registered for the 2022/2023 academic year.
The event, which is under the auspices of the International Programmes Office (IPO), is meant to officially welcome first-year international (Regular and Exchange) students into the university community.
Director of the IPO, Prof. Daniel Yaw Addai Duah emphasized KNUST's resolve in ensuring the Institution is attractive to the international community.
"Our strong core values, which include leadership, technology and innovation, have kept and still keep us operating in the field of excellence," he said.
Some of the students were optimistic about the positive impact the University is likely to have on them.
"I came to this prestigious university because my cousins graduated from here and they've been successful in the country," said Gift Chibuzo Ozioma from Nigeria.
ALSO READ:
UG floors KNUST to win national rounds of JESSUP Moot Court competition
'No show' as case of KNUST lecturer accused of kidnapping wife is adjourned
"I chose KNUST because of the diversity and through my research, I found KNUST is one of the best in Africa, especially in the medical field," said Iness Uwibambe from Rwanda.