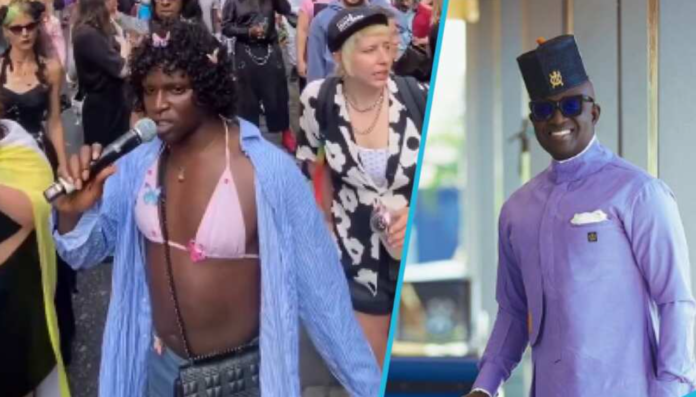 Prominent Ghanaian broadcaster and political advocate, Kwasi Kyei Darkwah, has opened up about his son's involvement in a recent LGBTQ+ rights protest that took place in the United Kingdom.
In a candid statement, Mr Darkwah acknowledged that while he is a father, he does not possess the power to alter the choices his son has made.
KKD expressed that a parent's role is akin to that of a shepherd, guiding their children through life's journey.
However, he emphasized the inevitable reality that children mature and make their own decisions as adults. "Children grow and there is nothing you can do about decisions they want to take as adults," he remarked.
In this challenging situation, Darkwah shared that his recourse is to turn to prayer, urging fellow Ghanaians to join him in supporting his son through positive intentions.
He also encouraged critics to view the matter with understanding, highlighting that his son's circumstances do not reflect those of poverty or necessity that might drive some individuals to engage in unconventional paths.
Meanwhile, a video circulating on the Twitter account of Ghanaian blogger @SIKAOFFICIAL1 captured a moment on July 15, wherein the well-known stylist led the march in England.
The event was organized to underscore the importance of upholding the rights of the LGBTQ+ community.
Addressing the gathered crowd, Kwaku Darkwah Kyei Darkwah, adorned in a wig and brazen attire, articulated that the march aimed not only to raise awareness about LGBTQ+ issues but also to underscore that individuals identifying as LGBTQ+ are entitled to their rights and freedoms, which deserve recognition and respect.
MORE: