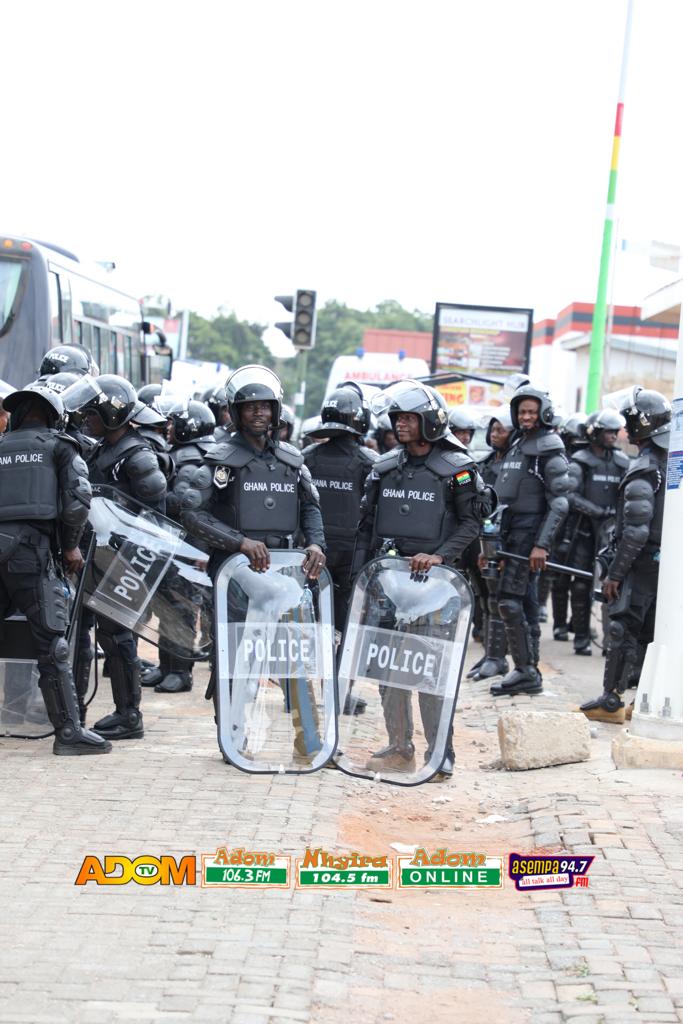 Some 10 persons have been arrested by the Police at Jamestown, Accra, after a violent clash that took place in the area on Sunday.
A car was burnt, with the glasses of other vehicles smashed, in an attack which is said to have been ignited by a chieftaincy dispute.
During a visit to the community, there was a heavy security deployment to the Jamestown palace following the incident.
The Priest of the Jamestown Palace, Nii Ayitey Konko V, narrating the incident to Citi News, called on the government and opinion leaders to step in and resolve the chieftaincy dispute in the area.