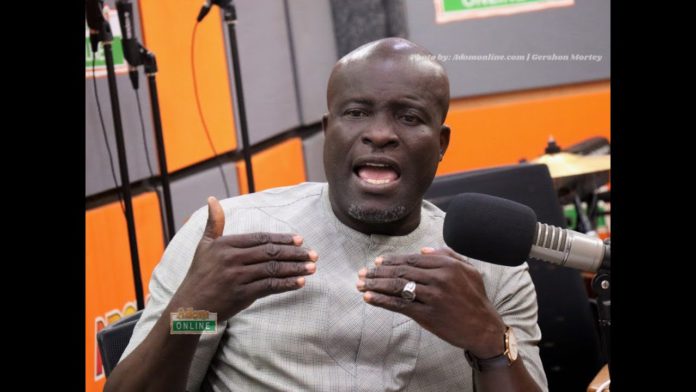 Former Member of Parliament for Tema East Constituency, Nii Kwartei Titus-Glover, has expressed his disappointment in the executives of the National Democratic Congress (NDC).
According to him, the manner in which they dethroned their Minority Leader, Haruna Iddrisu, his deputy, James Avedzi Klutse, and the Minority Chief Whip, Muntaka Mubarak makes it a coup d'état.
"What they've done is a coup d'état because Asiedu Nketia said that they sent people to go inform them. They sent elders of the party. Is that the right thing to do? After making such a major decision like this," he asked.
Speaking on Adom TV"s Badwam Show, he said the changes made by the NDC had lapsed.
"NDC has done their changes and there's nothing that can be said about that but there are a few lapses that when you look from afar all is not right. There's only one truth." 
Mr Titus-Glover praised the outgoing Minority Leader and Chief Whip for their hard work and dedication.
ALSO READ:
Check out profile of new Minority Leadership in Parliament
Ato Forson replaces Haruna Iddrisu as Minority Leader
"I've worked with Hon. Haruna at that time we were working on the International Trade Commission bill. We worked very closely at the time.

"When he was working as Minister for Trade, His performance, his composure, his delivery of all his works had its own strength. Muntaka fantastic," he said.
To him, the NDC did not follow administrative procedures and that's unfair to the Minority Caucus.
In his view, the Minority Leader, his deputy, and the Minority Chief Whip should have been commended and informed about the changes in a better way.
He also said if proper consultations were done, the NDC would not be having national executives meeting today. 
The NDC announced a change in their parliamentary leadership with Ajumako-Enyan-Essiam MP, Dr Cassiel Ato Forson, as the new Minority Leader who replaces Tamale South MP, Haruna Iddrisu.
Also Ellembelle MP, Emmanuel Kofi Armah Buah, will also take over from Ketu North MP, James Avedzi Klutse as the Deputy Minority Leader.
Also, Asawase MP, Muntaka Mubarak, who was also the Minority Whip, has been replaced with Adaklu MP, Kwame Governs Agbodza.
Meanwhile, Banda MP, Ahmed Ibrahim, and Ada MP, Comfort Duyoe Cudjoe Ghansah, will maintain their positions as first and Deputy Whips respectively.
Chairman for the NDC, Johnson Asiedu Nketia, has explained that the change forms part of the reorganization process to help the party capture political power during the 2024 elections.
General Secretary of the NDC, Fiifi Kwetey has said the parliamentary leadership changes are irreversible as consultations were done.