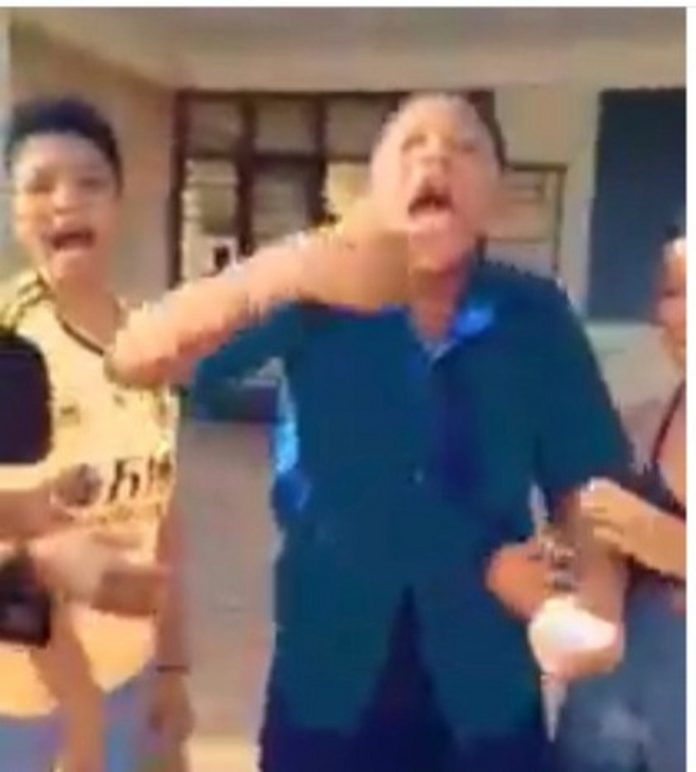 Martin Akeleyiira, a father of one of the students of Chiana Senior High School (SHS) in the Upper East Region dismissed for insulting President Nana Akufo-Addo has broken his silence on the matter.
Mr Akeleyiira has said he is in shock and yet to come to terms with the turn out of events.
Speaking on News Desk on Joy News, the aggrieved father himself and the other parents weren't expecting such news.
"I'm not happy and not only I but I think all the parents who were around yesterday were in shock because it was sad news. We never expected to hear that so we are unhappy with the decision," he said.
According to him, all attempts by the parents to plead for a lesser punishment yielded no results.
"We were not happy about the video when it first went viral so we made an attempt to apologise and the students themselves wrote a letter of apology but we don't know how far that went.
"But even when the school authorities handed us the dismissal letters, we spoke with them but they told us the decision on the matter does not lie with them.
"Instead, they asked that we record an apology video and we did that and posted it on social media," Mr Akeleyiira explained.
The Ghana Education Service, after thorough investigations into the video which went viral in November 2022, dismissed eight female students who were captured raining insults on President Akufo-Addo for running the economy down.
The students, who had been on suspension over the video, have now had letters handed over to their guardians dismissing them for their misconduct.
RELATED:
GES reacts to viral video of SHS students' misconduct
Chiana SHS students who insulted Akufo-Addo dismissed
Speaking on circumstances that led to the insults and the viral video, the disappointed father narrated it was over a gari and groundnut their colleague bought.
"They weren't happy with the price and quantity and started talking and insulting but we don't know who recorded the video because phones are not allowed in the school so they probably took it to school on our blind side," he bemoaned.