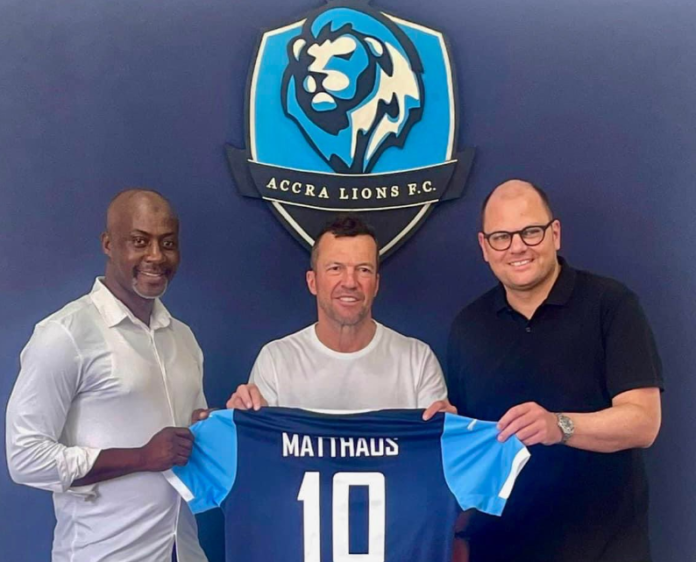 New partner of Accra Lions, Lothar Mathaus, has revealed that he was approached to become the coach of the Black Stars almost two decades ago.
The Bayern Munich legend said this during a press conference in Accra on Tuesday, May 23, 2023, where he was unveiled as a co-owner of the Ghana Premier League side.
According to the former FIFA World Best player, he was one of the top candidates for the job in 2005 but conversations later broke down.
"Ghana approached me for the coaching role around 2005 and 2006," the Germany legend told the media.
"We were in touch, but for some reason, it did not work out in the final stages of discussions. Perhaps there were many candidates on their list, and maybe I was one of them."
Mathaus won the World Cup with Germany in 1990 and also won numerous titles with Bundesliga giants Bayern Munich.
READ ALSO