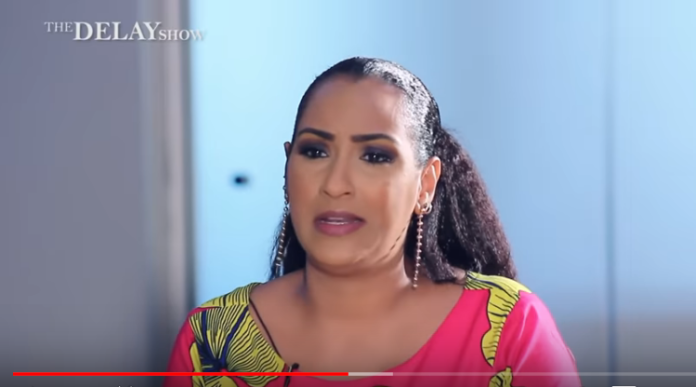 Actress Juliet Ibrahim says she met her ex-husband Kwadwo Safo Jnr, son of the famous Apostle Kojo Safo Kantanka in a strip club for the first time.
Speaking in an interview, Ms Ibrahim failed to disclose which strip club it was but confirmed that was how they met before making plans to tie the knot.
SEE THIS: Video: I designed the Shatta Movement family logo – Epixode
Detailing the reason for their split, the actress, who said Kwadwo Safo Jnr knew her lifestyle before engaging her, added that they reached a consensus to end the marriage plans.
When Delay asked if Kwadwo Safo's mum was unaware of their relationship she answered in the affirmative and added that, "I never met her and it was unfortunate that the only time I met her was when the marriage was hitting the rocks."
READ MORE: Shocking: Actor's wife reveals he is homosexual
According to her "I was trying to fit into the family, I wasn't myself. Everything happens for a reason. We believed we were better off apart," she told Delay.
Source: Adomonline.com | Dennis K. Adu