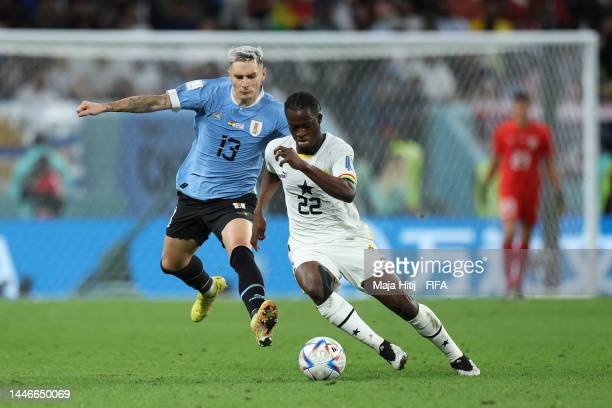 Ghana winger, Kamaldeen Sulemana, says he feels blessed to be part of the Black Stars squad that played at the 2022 FIFA World Cup in Qatar.
The 22-year-old featured in Ghana's 3-2 win over South Korea in Group H.
He was also introduced in the final game against Uruguay, a game that ended 2-0 in favour of the South American side.
Following his return from Qatar, the 22-year-old has barely enjoyed game time with Stade Rennes leading to his transfer to Southampton.
Reflecting on his time in Qatar, Kamaldeen said, "I think we learned a lot, especially the young players because there's so much ahead of us," the former Stade Rennais forward told BBC.
READ ALSO
"As a squad, we're good together. We kept the ball on the ground and showed what Africans can do; moving forward I think the improvement is going to continue. The future is bright for the team.
"It was a dream come true to play in Qatar because four years back, I was 16 playing at Nordsjælland academy.
"Watching the tournament (in Russia) on television in 2018 and to be able to play the next World Cup; I feel blessed and happy. It was a very great experience."
Kamaldeen will be hoping his move to Southampton to play in the Premier League will bring the best out of him in order to also deliver for the national team.