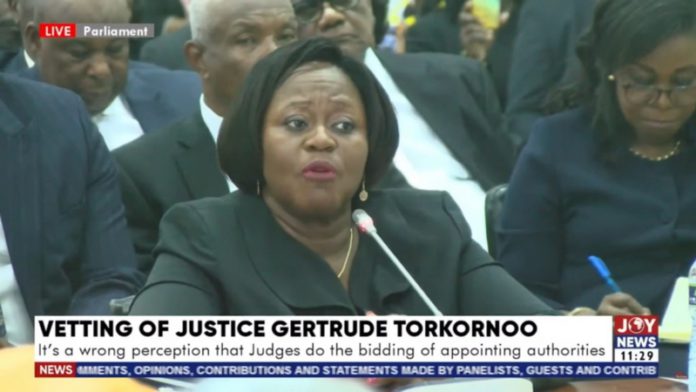 Chief Justice nominee, Justice Gertrude Torkornoo, has revealed that she did not attend class 5 and instead was promoted directly to class 6 due to the decision made by her parents and teachers.
During her vetting by the Appointments Committee of Parliament, Justice Torkornoo, explained her educational background stated in her CV.
"I know your committee is meticulous, and I anticipated that you would notice the gap in my academic history. If you calculate the years and dates, you will find that I should have completed class 5.
"However, I want to explain that I didn't go to class 5. This decision was made by my parents and teachers, who believed it was the best course of action for me," Justice Torkornoo stated.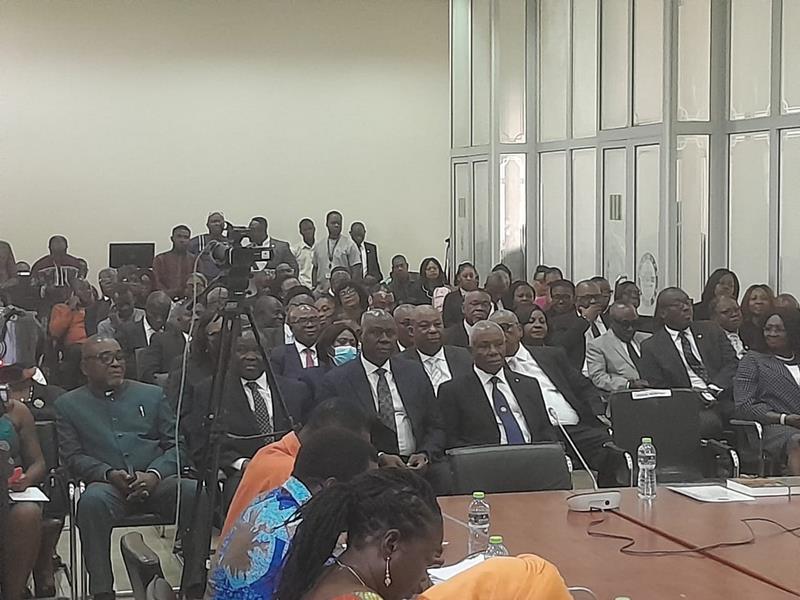 She further elaborated on the influence her parents and teachers had on her educational journey during her time at Ajumako Local Government Primary School and Ajumako Methodist Middle School in the 1960s to 1970s.
"I was under the authority of my parents and teachers, and they deemed it appropriate for me to bypass class 5," Justice Torkornoo explained.
President Nana Addo Dankwa Akufo-Addo nominated Justice Torkornoo for the esteemed position of Chief Justice.
The President's decision aimed to ensure a smooth transition of leadership following the retirement of the Chief Justice, Kwasi Anin-Yeboah, on May 24.
ALSO READ: