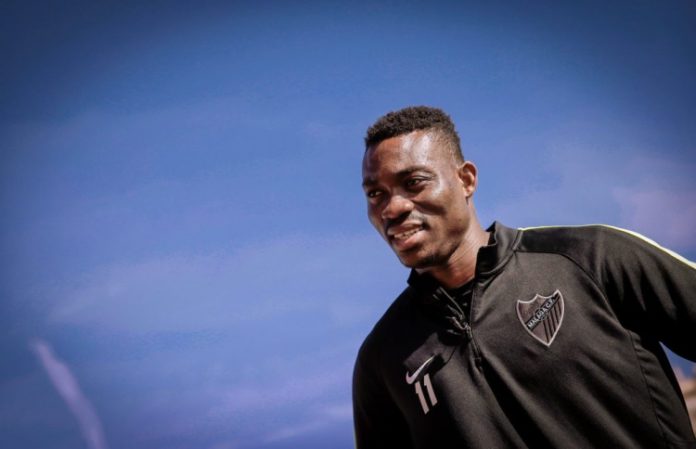 Ghana Black Stars winger, Christian Tswasam Atsu, nearly missed the opportunities for becoming a star.
But he was saved by his friend who realized his potential.
At age 8, Atsu moved from his village to Accra to start his education.
While he lived with his elder brother together with his twin sister, and his aged mother at Madina, life was difficult.
He loved football despite his brilliant performance in school. But his soccer dream would have only ended in his backyard if not for a friend.
According to the player, his friend forced him to participate in a justifying tournament, which he reluctantly agreed to.
Luckily, he was selected among the best players after a spectacular performance.
This he said opened doors of opportunities for him because the organizers of the tournament, Feyenoord Academy were awed by his performance.
"I was playing for Peace FC at Achimota when my friend asked me to play in the justifying competition.
"My friend had participated in the competition several times but he never got chosen. He told the organizers of the game about me and they accepted that I played.
"He came home and dragged me to go and play," he told crimecheckghana.org.
Atsu, now playing for Turkish side, Hatayspor said his focus on education started waning away because he turned his attention to football.
"From the beginning, I did not pay much attention to football though I loved it. I was brilliant in school so I thought education would have taken me far. I developed very fast in football when I was at Feyenoord," he said.
The Hatayspor forward's professional football career started when he got a first deal from Sporting Lisbon but he was not allowed to honor it.
Other bigger teams came chasing him after Cheetah FC had bought his card from Feyenoord Academy.
Christian Atsu has played for the Ghana national team, FC Porto, Rio Ave, Vitesse Arnhem, Everton, and Newcastle.
After a long hiatus, he got a deal from Hatayspor in 2022.
Atsu has been trapped under wreckage in Turkey after a deadly earthquake.
He had scored for his team in the Turkish Super Lig a day before the unfortunate disaster on February 6, 2023.
Efforts are underway to rescue him.