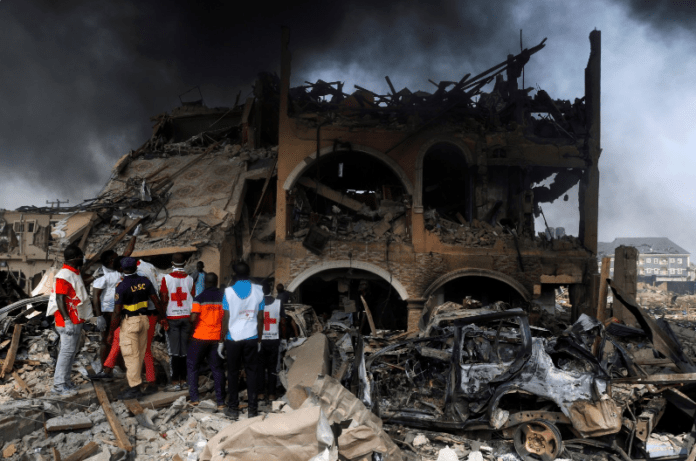 Among the victims who died in Nigeria's recent gas explosion is Rev Sr Henrietta Alokha SSH, Principal of Bethlehem Girls College, Abúlé Ado near Festac Town, Lagos.
She lost her life after rescuing all her students from the scene during the pipeline fire explosion.
According to witnesses, Madam Alokha was reportedly among those who assisted trapped students to escape from the scene but when it was time for her to leave, she could not make it out alive.
MORE STORIES:
It was gathered that the inferno was caused by activities of pipeline vandals which led to an explosion in the area. According to reports, the fire started around 8:am on Sunday.
Residential and commercial houses were affected as the fire engulfed the neighborhood – with many people scampering to safety.
Find the photo of the female teacher below: