Listen to Ken Agyapong below:


Maverick Member of Parliament (MP) for Assin Central, has revealed the General Secretary for National Democratic Congress (NDC), Johnson Asiedu Nketia, has failed to pay money he borrowed from him.
Kennedy Agyapong says the NDC scribe borrowed two hundred US dollars ($ 200) from him to pay electricity bills.
READ MORE: VIDEO: I've no 'beef' with Owusu Bempah – Lawrence Tetteh
Though he will not give further details, Mr. Agyapong says Mr Asiedu Nketiah begged him to lend him money to settle electricity bills.
"Asiedu Nketia owes me $200. He begged me to lend him money to pay his electricity bills. You get up and accuse Nana Addo of putting Ghana on sale because of a military agreement with US. These small boys in NDC should shut up. I know all of them and will expose them one after the other", he said.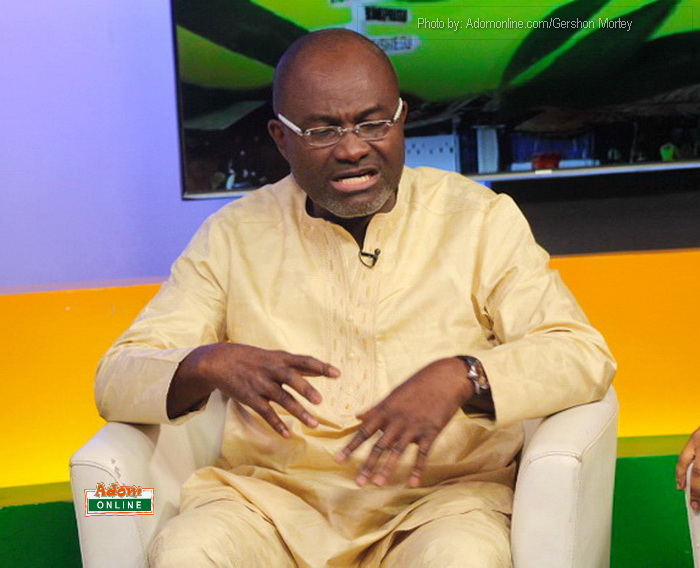 Mr. Agyapong is surprised at Mr. Asiedu Nketiah's disparaging comments about President Akufo-Addo, a well-to do and respectable man in society.
READ MORE: 5 sailors held hostage by Nigerian pirates; Ghana navy rescue vessel
The MP was reacting to Mr Asiedu Nketiah's comment on the arrest of the Deputy General Secretary of the NDC, Koku  Anyidoho, on Asempa Fm's Ekosii Sen political show Tuesday.
Mr Johnson Asiedu Nketia has described the arrest of his deputy as "much ado about nothing."
LISTEN: HOT AUDIO: Investigate Koku's coup threat – Owusu Bempah tells IGP
Asked if he would go for his money from Mr Asiedu Nketiah, he responded, "I won't bother taking my money from him because I know he cannot pay."