Aspiring National Youth Organiser of the New Patriotic Party (NPP), Henry Nana Boakye, known as Nana B is set to lead the teaming youth of the party to the Easter festivities.
Dubbed 'A walk with Nana B and Health Screening', the event is expected to help re-energize the base of the NPP in the Eastern Region.
Patrons will also be offered the opportunity to undergo health screening as part of the vision of Nana B to build Ghana with healthy youth.
Nana Boakye who played an instrumental role in the bringing the party to power also said the walk forms part of his efforts at bridging the seeming gap between the party youth and the big wigs.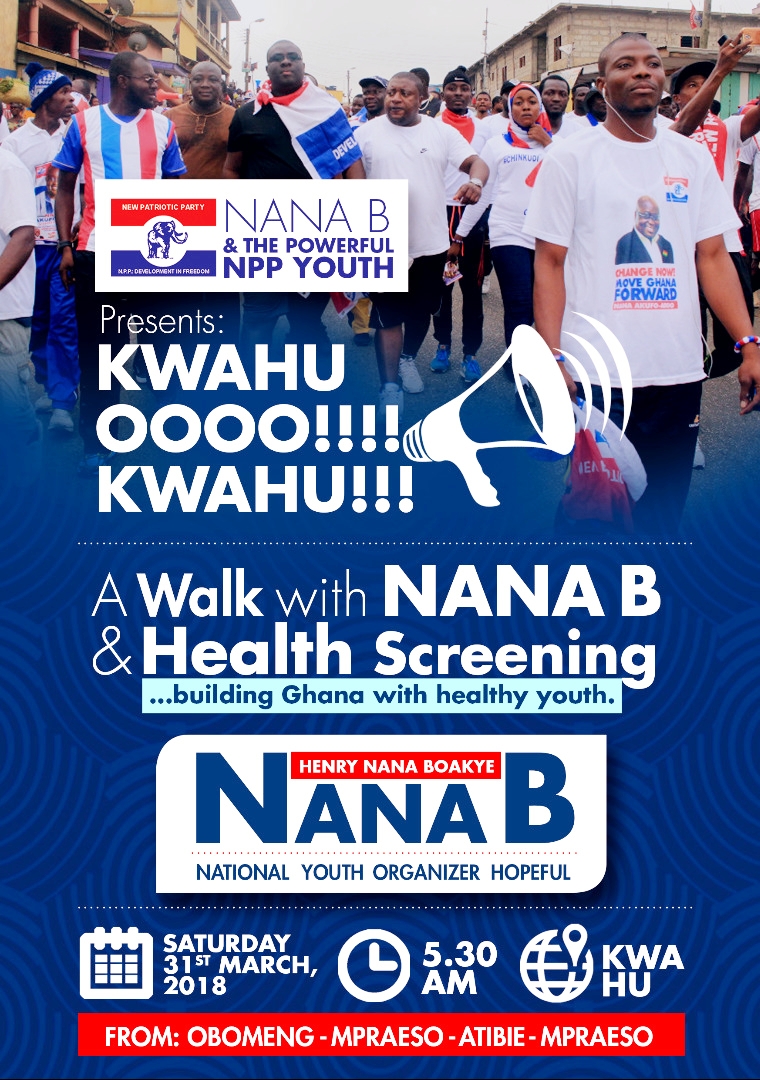 The Deputy Director of Operations of the National Service Scheme (NSS) said he expects thousands of NPP youth from the Eastern Region and beyond to attend the event.
The exercise, he added, will also be another means of selling the NPP to people from all walks of life who will troop to the Kwahu Mountain to celebrate Easter.
Nana B is one of the leading contenders of the National Youth Organiser position which is occupied by Sammi Awuku.