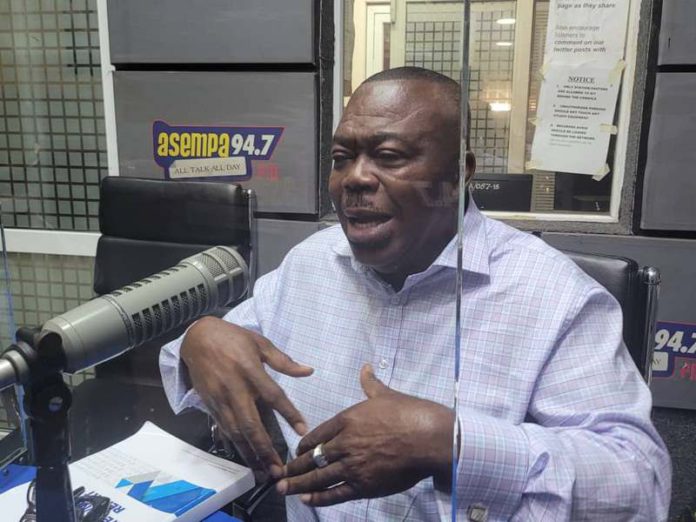 Minister of Chieftaincy and Religious Affairs, Stephen Asamoah Boateng, has downplayed the impact of the religious argument against Dr Mahamudu Bawumia's chances of winning the 2024 election should he emerge as the flagbearer.
Ahead of the governing party's presidential primaries, various arguments for and against the two main contenders, Dr Mahamudu Bawumia and Alan Kyerematen have emerged.
In the case of Dr Bawumia, while many have berated him for the ailing Ghanaian economy considering the significant role he played before and after the NPP came to power, there are concerns within the party and among some Ghanaians about his religious status and how that could affect his electability at the national polls.
Although Ghana is a secular state, the proponents of this argument believe that with 70 per cent of the population being Christian, a Muslim presidential candidate may find it extremely difficult to win a presidential election, although Islam is the second largest religion in Ghana.
But the former Mfantsiman West MP who has emphatically stated his support for the candidature of Dr Bawumia, is convinced that the party can surmount this challenge should he emerge as the presidential candidate.
Speaking on Citi TV, he argued that once Ghanaians have lived together peacefully despite religious and tribal differences, that should not be an impediment to Dr Bawumia once he has proven his ability to lead the country into prosperity.
"I am trying not to be the spokesperson for Dr Bawumia. That's an issue that I have heard, but I think that's something we can explain and we can work it out. We have lived together peacefully, both Christians and Muslims, Buddhists, and even the traditionalists, and I haven't heard any fight anywhere.
"So when people say he's a Muslim, I ask and so? That's his belief, I am a Christian and I like him. We are building a nation, and so we should rise above the tribal and religious arguments and see ourselves as one people, and focus on somebody who can lead us into the prosperity we're looking for," he stated.
On the matter of the ailing Ghanaian economy and how that could scuttle Dr Bawumia's chances, Mr Boateng said the economy was in good standing until the COVID-19 pandemic hit the country.
"Before COVID hit us, our economic indicators were all high. It's a known fact that the economy wasn't as bad before COVID hit us. If you look at the trend, we are performing better than most countries now. When you go down into almost a recession, it will take a while to bounce back. It's not the borrowing, it's a question of things not working the way we wanted it," he argued.
The Minister said Dr Bawumia has proven to have the strength and character to lead the NPP and become the President after 2024.
"It's Alan and Bawumia who are the leading contenders. Of course, there are others including my own brother Kennedy Agyapong. For me, I don't belong to A or B, although I can tell you for a fact that I will prefer Bawumia's side.
"I believe that he [Bawumia] has the character and the strength, and he's learned on the job very quickly, and he also comes in as very humble and down to earth who embraces everybody.
"And in politics, that kind of trait is very key and people must be able to relate to you, so that's what I think, but the delegates will decide. It is known in the party that I am on his [Bawumia's] side," he noted.
The former Director-General of the State Interests and Governance Authority (SIGA) added that "Looking at what he's done since he came into the limelight as a running mate and as a vice, he's one of those people I have seen in politics who has matured very fast and quick and smart. And he's got the strength and the character to withstand the pressures."
"And I also remember that for 2016, winning was partly due to him [Bawumia]. I will give him a bigger chunk of it. He ran the campaign and he was on the attack.
"And when you're in the political arena, you must have the stomach to be on the front foot and he's on the front foot. The others I don't want to comment on, because I am only talking about the one that I think should be given the nod to lead the party."
READ ON: