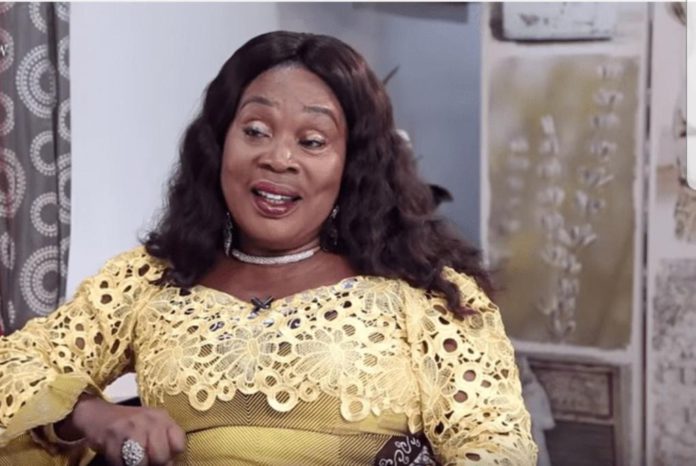 A heartwarming video of the intimate bond veteran actress, Maame Dokono has with her family has gone viral on social media.
Known privately as Grace Omaboe, the actress was captured having a private time with her daughter, Sabrina and grandson, Sean.
Maame Dokono who had visited her family abroad, was well entertained by her grandson.
In the video, Sean could be seen teaching his grandmother some tricks of modern technology while they played what seemed to be a video game.
They were captured at another time enjoying a jolly ride in the company of her daughter, Sabrina.
The 76-year-old taught her grandson how to speak Twi including responses to some basic greetings in the local language.
Watch video below: