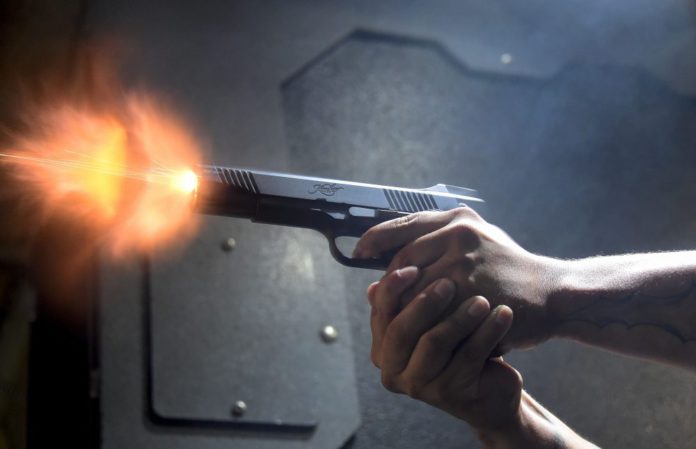 A 35-year-old assistant headmaster of Ekumfi Akra Methodist Basic School is battling for his life after he was shot in a bush near a teachers' bungalow.
A yet-to-be-identified assailant fired live bullets on Shadrach Frimpong while he was attending nature's call.
The bullets hit him in the left eye and both hands before he took cover behind a huge tree.
In an interview with Adom News' Kofi Adjei some teachers revealed that the assailant subsequently shot at the headmaster, but they missed the target.
Crime scene photos revealed multiple bullet holes in the trees and shell casing scattered in the bush.
Meanwhile, son of the victim, Richard Anaman, has appealed to the police to trail and arrest suspects to bring justice to the family.
Assemblyman of the Ekumfi Akra, Seth Kofi Entsie, described as worrying that some persons laid ambush at the teacher's bungalow just to kill.
Classes came to a halt as teachers and pupils feared the culprit could still be lingering around.