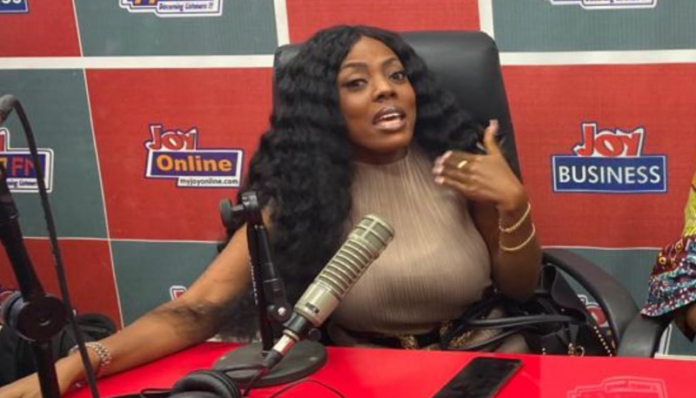 Ghanaian broadcaster, Nana Aba Anamoah, has cautioned the youth not to feel pressured by the rich and extravagant lifestyle people display on social media.
This, according to her, is because most of these lifestyles are sponsored, hence the need for people to learn to live within their means.
Citing herself, Nana Aba said she does not remember the last time she personally bought clothes or shoes with her own money as they are mostly from people.
"When you see someone live expensive life on social media, don't think everything is okay with them because there is a lot of the time, I don't buy what I wear.
"People come to me and request for me to wear their outfits, and take a picture to post on social media for them. Don't go and kill yourself out of desperation for money for these things you see," she warned in a playback interview on Adom TV's M'ashyase3 from 2021.
She added, "I don't remember the last time I bought clothing, a watch or hair with my own money. I don't remember the last time I took money out to buy such things, so don't be fooled by what you see on social media."
ALSO READ:
Nana Aba Anamoah descends on embattled Charles Adu Boahen
Why I personally reported fake number plate to police – Nana Aba Anamoah speaks
To her, it is important for young girls especially to learn, read and be ready for their big break when it comes.