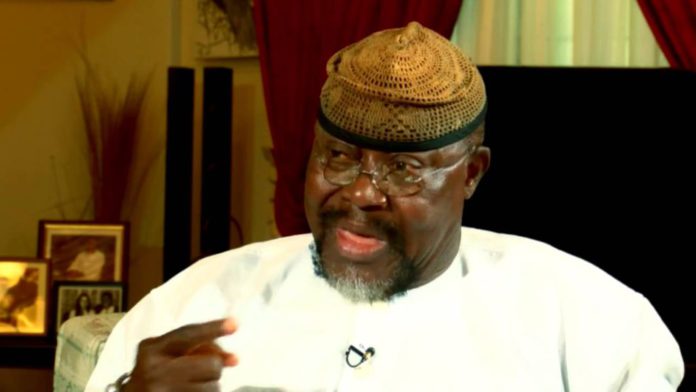 A founding member of the New Patriotic Party (NPP), Dr. Nyaho Nyaho-Tamakloe, has bemoaned the lack of discipline and development-oriented principles in the party.
According to him, all the patriotic principles and persons of honour in NPP have given way to a bunch of greedy people who are only fixated on amassing wealth and properties instead of collectively working to develop the country.
"When the party was founded, the leaders of the party were giants and when you saw them, you respected them. Even the youth organiser of the party was a gentleman and they did not talk roughly. They were not greedy people looking for properties but we don't have those people in the party again" Dr. Nyaho-Tamakloe said in an interview on Citi TV.
He also expressed dissatisfaction about the current decision-making process of the party, which he claimed has been hijacked by President Akufo-Addo.
"I know the party very well and anything that will be said today is on the instructions of [President] Akufo-Addo. This party was formed with the motto: Development in Freedom, but it appears we have lost both. These are the things when I talk about, they say I am NDC. Let us be sincere with ourselves, there is no single development that this government has executed. Development is totally absent in the party now."