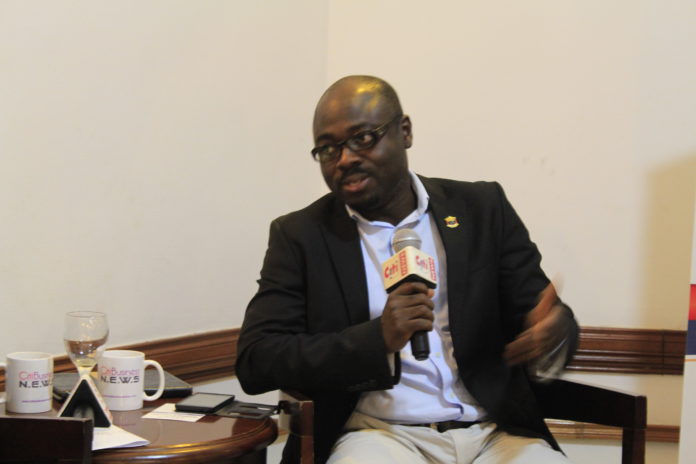 Senior Lecturer at the Department of Finance at the University of Ghana Business School, Dr Lord Mensah, has trivialized governments claim to not overspend its budget this electioneering year.
His assertion comes on the back of government's plan to embark on massive infrastructural developments such as roads, school blocks to accommodate students of the Gold and Green track, among other facilities as stated in the 2020 budget.  
This, coupled with the worsening rate of the cedi and more imports would increase government expenditure in 2020, hence his prediction.
According to him, despite the creation and establishment of the Fiscal Responsibility Act as well as the Fiscal Council by the government, the usual overspending characterizing election years cannot be prevented.
This is because, according to him, checks conducted by him a year after the establishment of the Council reveals that no financial commitment has been extended to it in delivering its mandate.
READ ALSO
Parliament, in 2018, passed the Fiscal Responsibility Act, (Act 982), aimed at restoring fiscal discipline in public financing by setting a fiscal deficit limit of 5 percent of GDP to prevent excessive spending, particularly during election years.
In addition, a seven-member Fiscal Responsibility Advisory Council was established to develop and recommend to the President, fiscal responsibility policies for the maintenance of prudent and sustainable levels of public debt.