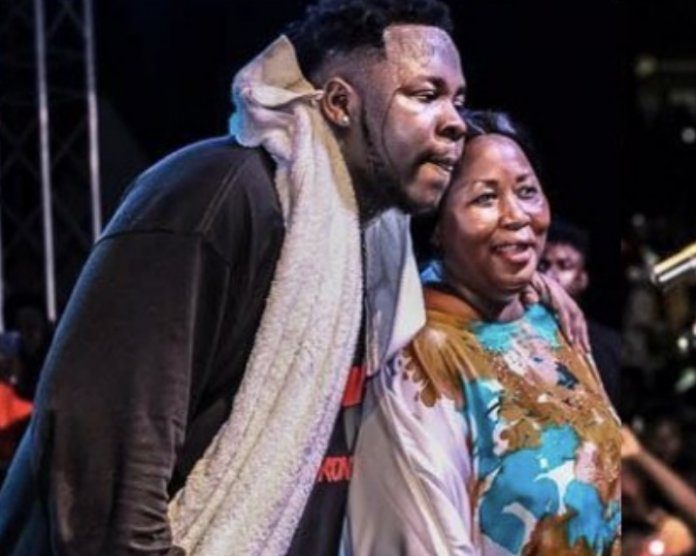 Fast-rising rapper, Medikal has reciprocated his mother's love and support for him with a mansion he built in her name.
The rapper was quick to announce the completion of the project on Snapchat, bragging he has cut his mum's rent worries for the rest of her life.
In a snippet he posted, the well-furnished room had pencil-sketched portraits of himself and Criss Waddle, indicating his gratitude to his boss.
READ ALSO
With the latest gift, Medikal has proven to his mother, Portia Lamptey, his unflinching love and support for the family.
This comes 6 years after Medikal and his family were rendered homeless following a heavy flood that destroyed their properties.
Below is the snap Medikal used to make announcement: