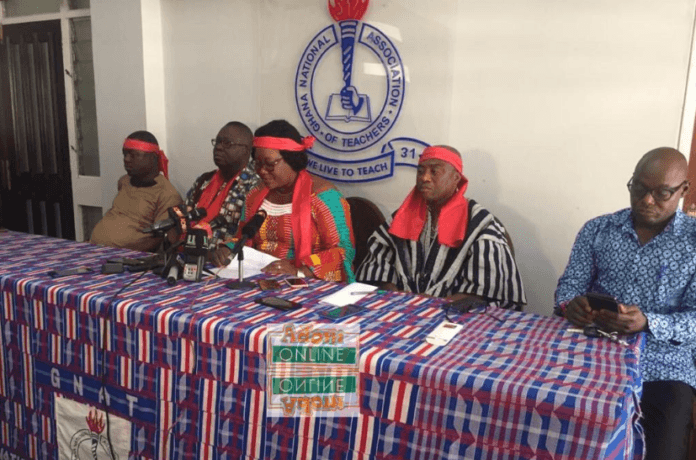 Public Relations Officer of the Education Ministry is optimistic the Akufo-Addo-led government is committed to paying the arrears of striking teacher unions.
According to Vincent Ekow Assafuah, the government has demonstrated enough good faith and expects the teacher unions to be patient.
"Our payment trajectory proves we have demonstrated good faith and we have shown goodwill and commitment to ensure we pay from 2017 to 2019," he said.
ALSO READ: Mamprugu Chiefs sign MoU to end feud with Fulani ethnic group
Speaking on Asempa FM's Ekosii Sen show, Mr Assafuah explained the government had begun processes to ensure the payment of arrears.
 "We met the leadership earlier and assured them payments will begin by December 19, 2019 after vetting and validations are completed because we want to pay the monies to those who truly deserve them," he explained.
Meanwhile, he blamed the teacher unions for exhibiting bad faith despite the numerous meetings held.
ALSO READ: Audio: Demand for debt payments not your fight – GRIDCo workers told
"The strike is in nobody's interest looking at the time it has taken place when students are to write exam. So why would anybody think we won't pay the money when there is a unanimity that government owes you?" he questioned.