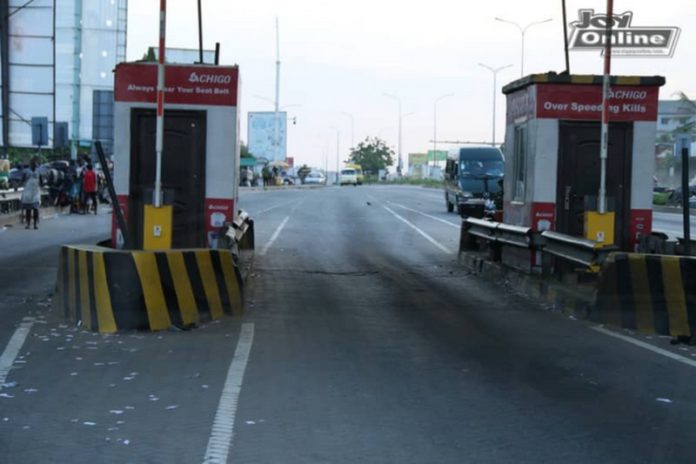 The government, through the Finance Ministry, has announced approved rates for the reintroduction of road tolls in the country.
This was contained in a letter signed by the sector Minister, Ken Ofori-Atta and addressed to the Ministry of Roads and Highways.
The letter explained the proposed rates were for inputs by the Roads Ministry to enable the Finance Ministry to complete the schedule of fees.
Per the letter, there has been an 88.05% increment in all rates but the letter was silent on when the collection will start.
Government in November 2021 announced the scrapping of road toll collection on all major highways across the country.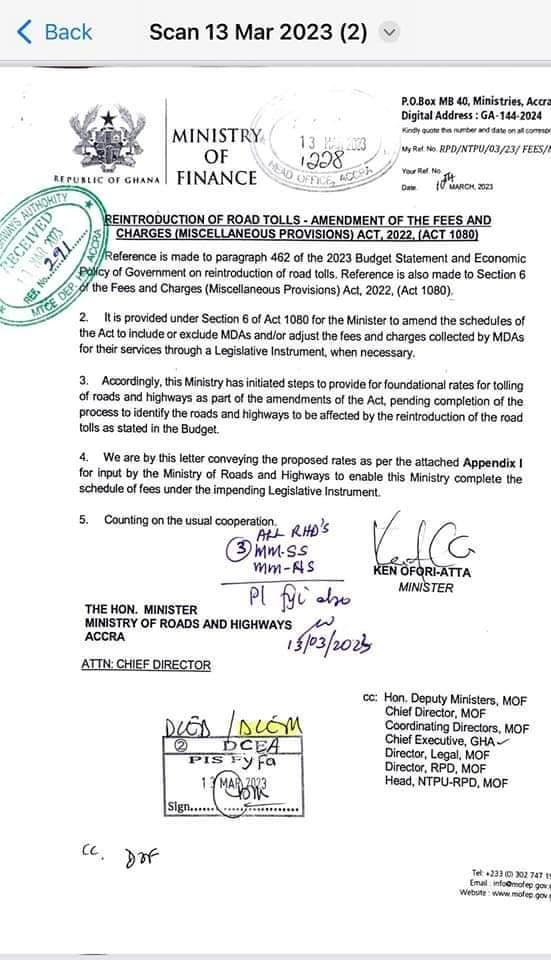 A year after, the government made a u-turn to reintroduce the collection of the toll.
The reintroduction of the road toll is one of the revenue measures contained in the 2023 budget presented to Parliament by the Finance Minister, Ken Ofori-Atta.
On the back of this, the Minister for Roads and Highways, Kwesi Amoako-Atta announced that road tolls will no more be collected by human beings when the levy is reintroduced in 2023.
ALSO READ:
Road tolls: We will no longer be paying 50 pesewas and ₵1 – Roads…
Minority welcomes govt's decision to reintroduce road toll in 2023
According to Mr Amoako-Atta, the payment of road tolls will be via electronic means, adding drivers will no longer be paying the 50 pesewas and ₵1.
Meanwhile, the Finance Ministry has approved that heavy buses will pay GH¢1.5 instead of the proposed GH¢2 by the Roads Ministry.
Check out details of the new rates below: