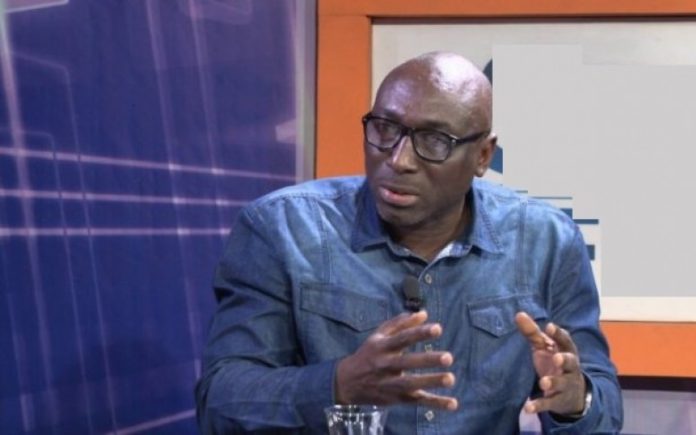 Director of Conflict Resolution of the National Democratic Congress (NDC), Abraham Amaliba claims the Ghana Bar Association (GBA) discriminates against the opposition National Democratic Congress (NDC) and favors the governing New Patriotic Party (NPP).
Some people have suggested that, the GBA has gone silent and failed to comment on some happenings under the NPP administration, despite being vocal during the erstwhile John Evans Atta Mills and John Mahama administrations.
The President of the Ghana Bar Association (GBA), Yaw Acheampong Boafo has said the legal system in Ghana operates independently and without bias.
Mr. Boafo stated that, the GBA is committed to upholding the principles of justice and fairness for all political parties and individuals, including the NDC.
"No one can tell me that the Bar has treated the NDC under President Mills or Mahama worse than under the current president," he said.
But addressing the closing ceremony of the 3rd Annual Lawyers Conference of the National Democratic Congress (NDC) on Saturday, September 2, Amaliba criticised the Bar for neglecting the downtrodden in Ghanaian society, stressing that the association is now a "toothless bulldog".
"We need the Bar, to be protective of the voiceless, the marginalised and the downtrodden, Ghana Bar has abandoned all of these. The Bar, in my view, has become a toothless bulldog. The President of the Bar [Yaw Acheampong Boafo] said the last time that they don't discriminate against NDC lawyers, but I think that they discriminate in favour of NPP lawyers," he pointed out.
He emphasized the importance of lawyers reaching out to the vulnerable in society, citing the invasion of the military in Ashaiman.
He called on NDC lawyers to step up by becoming voices for the voiceless.
"The next step is to begin to make statements in support of these people in society. For instance, the brutalisation at Ashaiman, the legal team should have filled the void in those areas and I think that is the next step we should all look at," he urged.
ALSO READ: