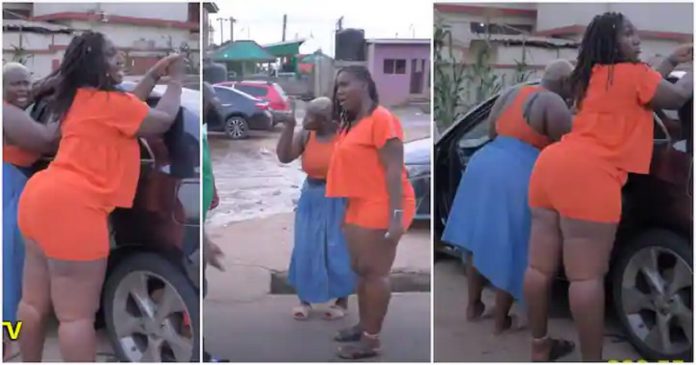 Vanessa Nicole, the mother of Funny Face's kids has recently gained recognition for her comedic talent in a side-splitting skit alongside renowned stars Ras Nene, 39/40, Kyekyeku, and other notable personalities.
This collaboration has sparked excitement among fans and social media users.
Known for her stunning beauty and impeccable physique, Vanessa has been making waves in the skit scene, showcasing her remarkable acting skills.
In their latest video, Vanessa rocked a vibrant pair of orange shorts and a matching top, accentuating her figure in a delightful manner.
The skit itself was a riot, leaving viewers in fits of laughter with its hilarious content. The chemistry between Vanessa and her co-stars was evident as they effortlessly delivered comedic punches and breathed life into their characters.
Their uproarious antics and playful banter added to the overall entertainment value of the video. The skit was shared on the popular YouTube channel New Kumasi TV, and subscribers couldn't help but burst into laughter.
Vanessa's talent and charm have undoubtedly left a lasting impression, and her collaboration with these celebrated stars has further solidified her position in the comedy scene.
ALSO READ: