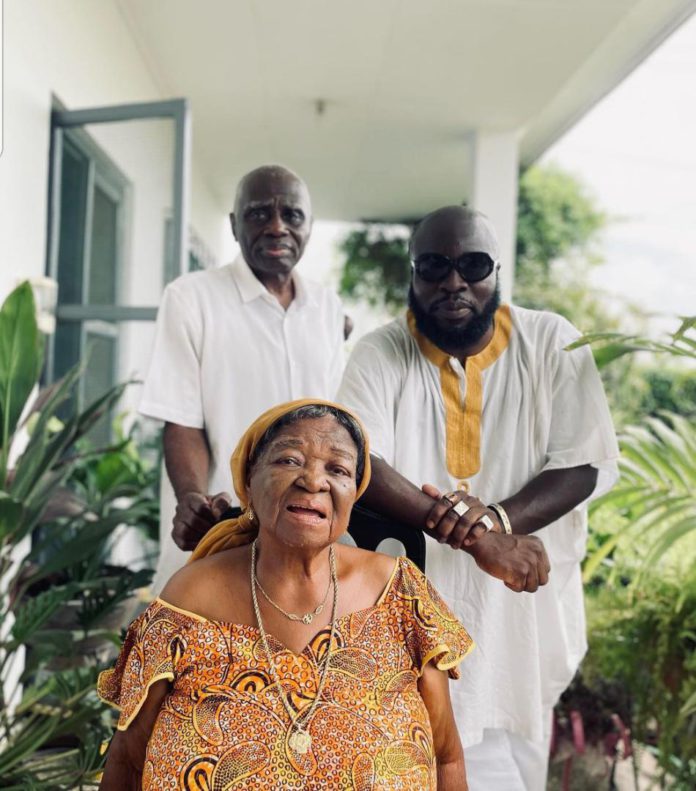 Song guru Manifest never lets an opportunity to flaunt his family, the Tsikatas, slip past.
The hip-hop artiste took to his Instagram to send his grandmother a special shout-out for her 98th birthday on Wednesday, sharing a heartwarming three generation photo.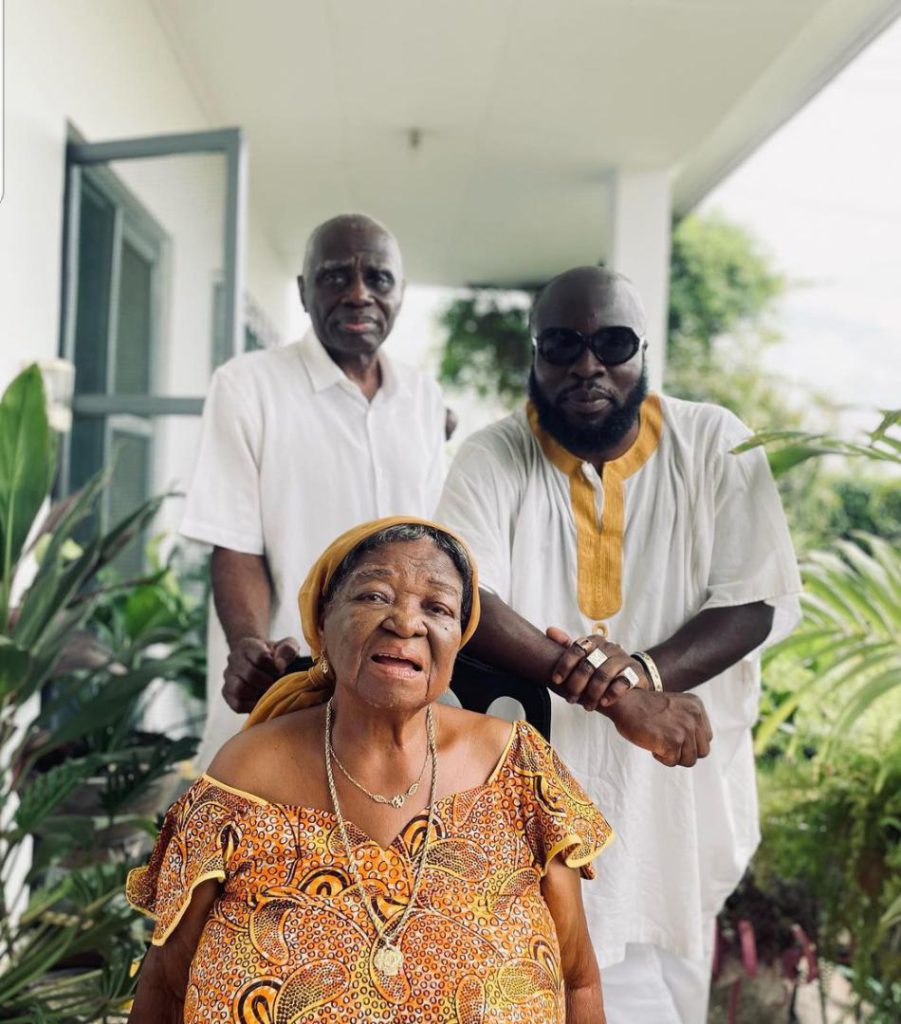 The stunning photo captured Manifest, his father, Lawyer Tsatsu Tsikata and his grandmother all smiles as they celebrate the nonagenarian.
The family held an intimate sitting where they lit 98 candles to represent every year she has revolved around the sun.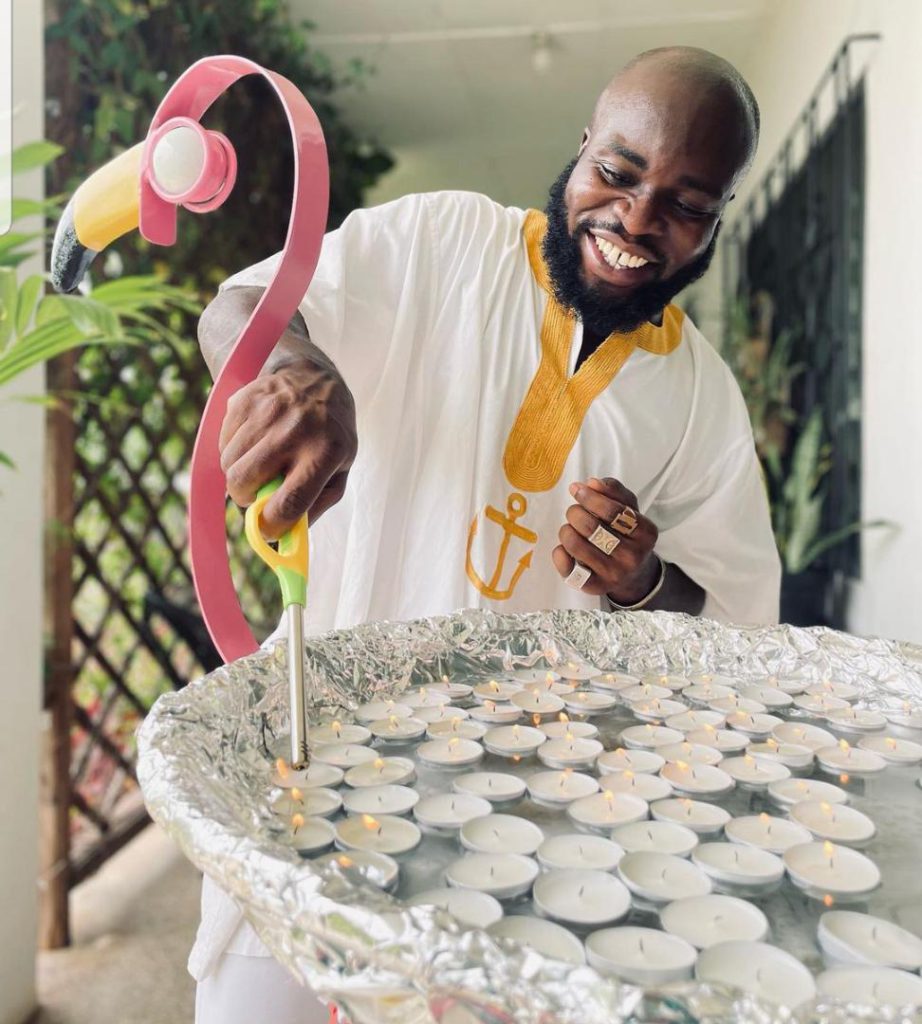 At age 93, Daa, as she is affectionately called, could pass for a woman in her 70s as she has swerved wrinkles and frailty.
Manifest, who shared the photo, likened his grandmother to an almond tree situated in the hearts of their home which represents godliness and overflowing blessings.