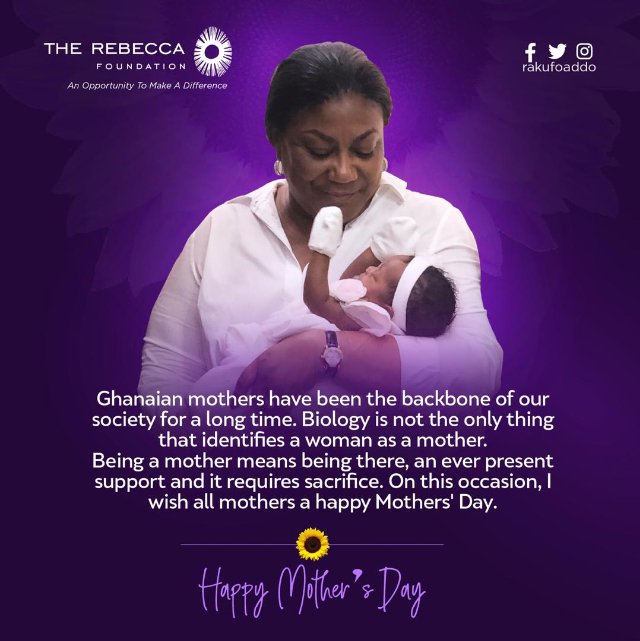 The Rebecca Foundation, a non-government organisation led by the First Lady, Rebecca Akufo-Addo, has also wished all mother's a Happy Mother's Day.
In a post, the First Lady extol the virtues of women as they continue to be the backbone of society.
READ: Mother's Day: Akufo-Addo celebrates First Lady, all Ghanaian women
According to her, biology is not the only thing that identifies a woman as a mother.
READ: SWAG Awards: Full list of winners
"Being a mother means being there, ever-present support and requires sacrifice. On this occasion, I wish all mothers a happy Mother's Day," Mrs Akufo-Addo said.
READ: Video: NDC's Sammy Gyamfi gives NPP's Okoe Boye 'standing ovation' as Pratt applauds MP