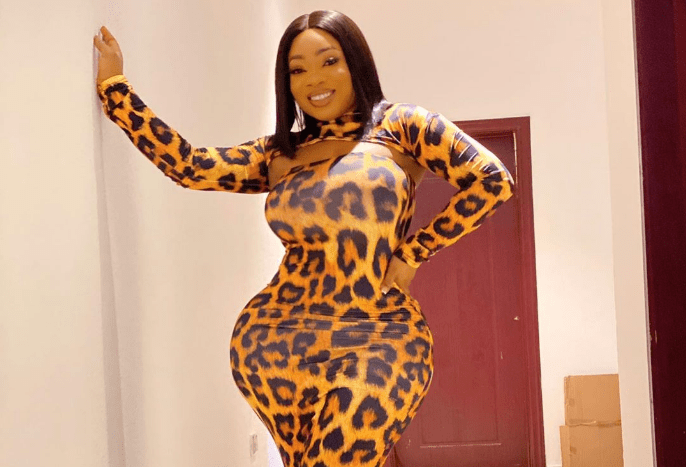 Ghanaian actress Moesha Boduong has taken to popular photo-sharing app, Instagram, to address people who tag her as a slay queen.
The popular Ghanaian concept of a slay queen is a young lady who does nothing for herself, mostly unemployed but dates rich men for survival and also wears flashy clothes to attract men on social media.
It is also a widely-held concept that Slay Queens spend hours 'slaying' on social media with weras that are hardly theirs.
READ ALSO
But, Moesha has given her own definition of who a slay queen is, saying "a slay queen is a girl that dresses well, period!"
Rubbishing the prostitute tag that has been associated with the name 'slay queen', she said, "slaying is taking more time to combine outfit and nothing more. Some females are blessed, they look good in cloths. Not everyone is a prostitute, a bad person or irresponsible".