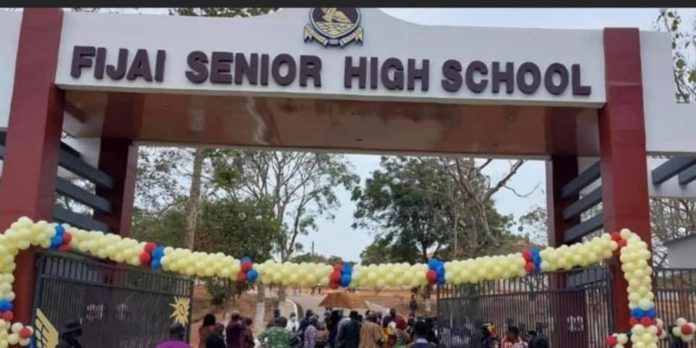 The Ghana Education Service (GES) has directed the headmaster of Fijai Senior High School (SHS), Kenneth Agbomadze, to return to office.
This comes on the back of Mr Agbomadze's interdiction in April for allegedly charging illegal fees due to which a committee was set up to probe the issue.
But in a statement dated May 8, GES said the headmaster can return to work based on the outcome of the probe.
The statement, signed by the Western Regional GES Director, Felicia Agyeibea Okai, was, however, silent on the details of the committee's results.
Meanwhile, GES has warned headmasters, teachers and parents about its abhorrence to "unauthorised collection of levies and takes every act of illegal collection of monies seriously."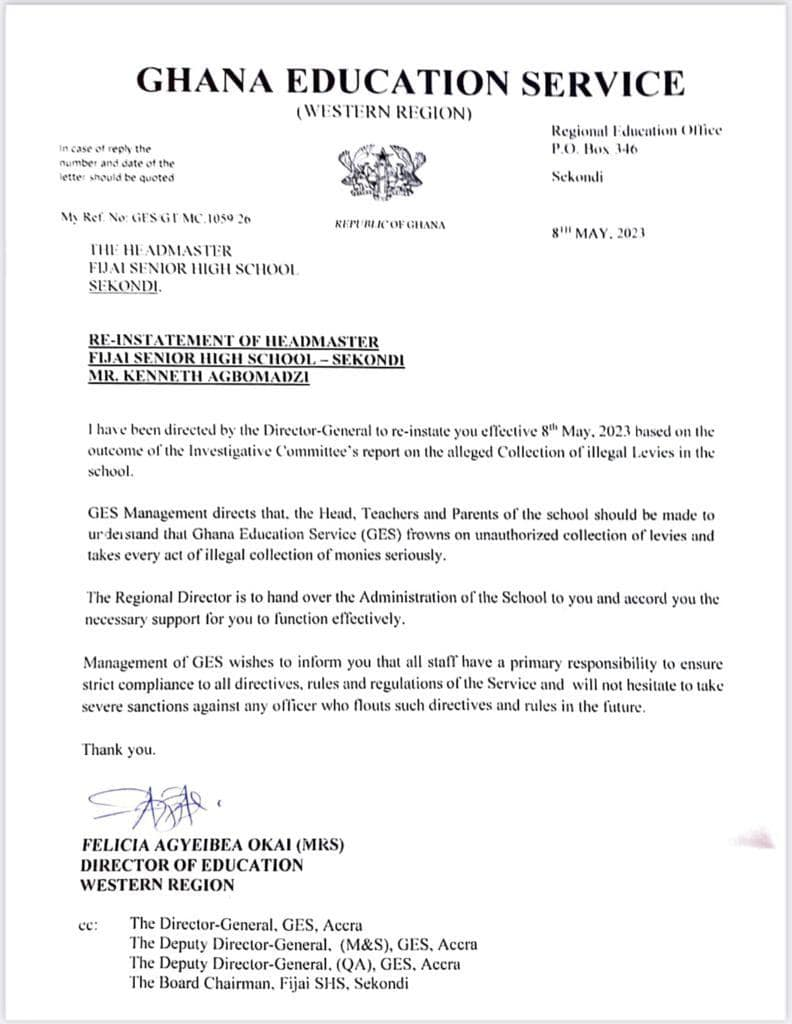 "GES will not hesitate to take severe sanctions against any officer who flouts such directives and rules in the future," the statement cautioned.
RELATED: