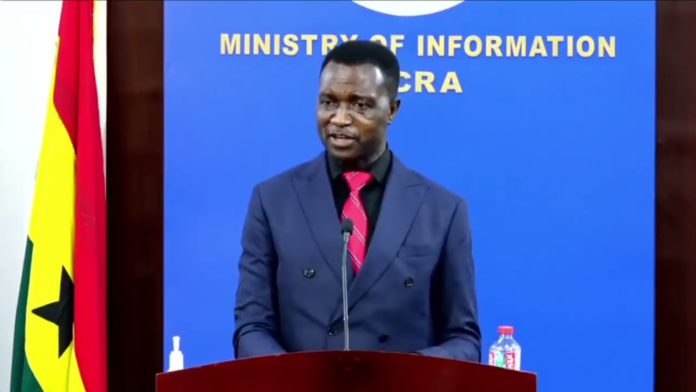 The Minister for Education, Dr Yaw Osei Adutwum, has called on the Conference of Heads of Assisted Secondary Schools (CHASS) and Principals of Technical and Vocational Education and Training (TVET) Institutions to improve their educational outcomes or stand the risk of having their institutions closed down.
He stated that intervention programs should be put together for schools with a consistent zero to ten per cent pass rate to ensure that majority of their students will find opportunities for further studies adding that closing the schools down would help save the nation the huge financial losses being incurred by the government.
Dr Adutwum made the call over the weekend when he addressed the members of CHASS) and Principals of TVET institutions in Kumasi on Saturday and Sunday.
The meeting which is an annual event was to share the current state of education in the country, discuss new development in the sector and answer questions on issues affecting them.
The meeting, which was in two batches, saw all SHS heads attending on Saturday while Principals of TVET institutions across the country also attended on Sunday.
Dr Adutwum indicated that non-performing schools would be closed down and affected students would be redistributed to nearby schools for them to continue their education and become relevant to the nation.
The Minister lauded the Heads for their roles in the transformation of education in the country and pledged to continue providing the needed resources and urged them to work very hard to ensure that they attained the right results.
The Deputy Minister for Education, in charge of TVET, Ms Gifty Twum-Ampofo, MP, reminded the Principals to ensure that students were well equipped for the job market and also let the schools pass through them and not the students passing through the school.
ALSO READ:
Education Minister clears air on his 'involvement' in placement scandal
Mother of SHS student 'losing sight' after flogging by teacher sends SoS message to…
CTVET Director clears air on outdated curricula
She also urged them to spend time enhancing their capacity through reading relevant courses and books to support their effort at getting the best training for their students.
Presentations were made by the leadership of the Ghana Education Service (GES), National Education Leadership Institute (NELI), Free Senior High School Secretariat, Funds and Procurement Management Unit (FPMU), and the Ghana TVET Service.