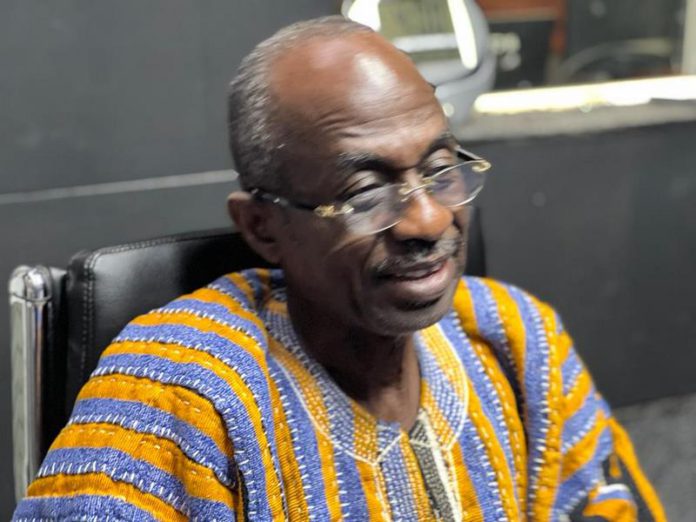 The National Chairman of the National Democratic Congress (NDC), Johnson Asiedu Nketia, says the use of the Ghana Card as sole proof of eligibility for prospective voters in the next general election has its own challenges.
He says the EC's decision to exclude other forms of identification in the voter registration exercise will not resolve the challenges confronting the election management body in terms of protecting the integrity of the electoral roll.
Speaking in an Interview with Joy News' Blessed Sogah on The Pulse, Mr Nketia said, "people who are holding Ghana Card also has its own challenges even if every Ghanaian has it. Do you know mad people have the right to get the citizen's card? Do you know that undischarged bankrupts have the right to own a Ghana card?
"So you want to issue the card to a mad person and when he presents it at the registration center you can't stop him, but a person who is active and alert and who doesn't have the card cannot participate in the elections?
"So look, one source of identification document is good, but don't let us misuse it. Let us go gradually and make sure that we have come to a point where there is no backlog," he said.
The NDC Chairman was reacting to the justification offered by the Chairperson of the Electoral Commission, Jean Mensa when she addressed Parliament over the proposed Constitutional Instrument (CI) on electoral reforms ahead of the 2024 general election.
She indicated that the use of the Ghana Card is to protect the integrity of the voters register.
She added that it will also prevent unqualified persons from influencing elections in the country, thus "having a say on who should govern our country."
Meanwhile, the opposition NDC says it will not back down in its "operation save our democracy" as Mr Nketia says Members of Parliament on the NDC ticket have been directed to kick against the CI.