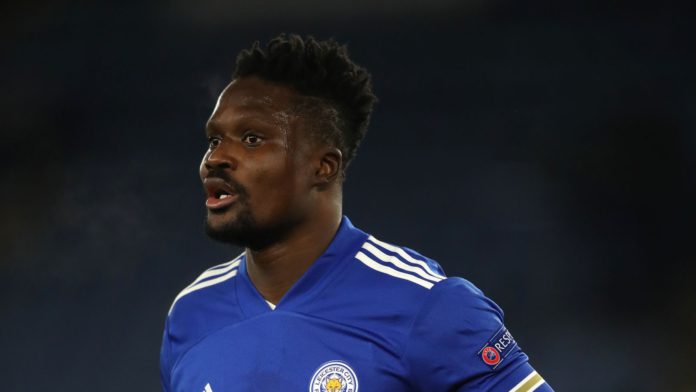 Black stars player, Daniel Amartey, has reciprocated a benevolent act which was rendered to him over 10 years ago by a coach.
At a time when he was yet to taste fame, the defender played for passion, and was usually penniless. It was on one of his struggling days that he could not continue training due to severe hunger.
According to reports, the junior coach noticed his plight and bought him mashed kenkey.
That was a mere act for the coach, but to Daniel Amartey it was a lifesaver and an extreme show of thoughtfulness.
Some 10 years on, Daniel Amartey, who has now made a name in Black Stars and Leicester City, presented a Toyota Saloon car as a token of appreciation.
The presentation was done by former Ghana player, Awudu Issaka and other players.
Videos shared online captured the elated coach test-driving his new car amid laughter.
ALSO READ