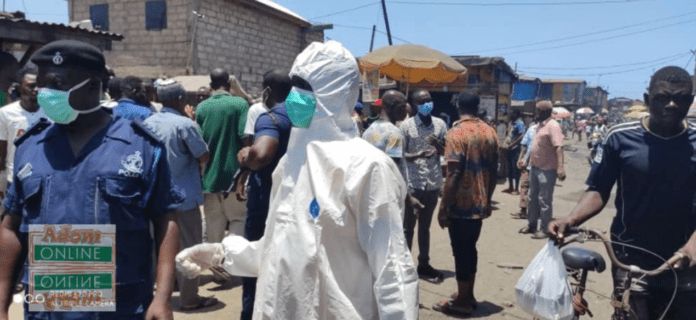 The Obuasi Municipal Assembly in the Ashanti region has been identified as the main hotspot in the Ashanti region following the outbreak of the coronavirus.
Head of Disease Surveillance of the Ghana Health Service, Dr Franklin Asiedu-Bekoe, made this known at a press conference in Accra.
Providing updates on Obuasi and Tema case management after more cases were recorded in those parts of the country, Dr Asiedu-Bekoe mentioned that there were significant events that occurred two weeks ago and skyrocketed the numbers.
Dr Asiedu-Bekoe said the population density of Obuasi is very high but the area does not have a treatment facility. Also, many people do not wear face masks.
READ ALSO:
The first cases, he noted, recorded 109 contacts.
Dr Bekoe said enhanced contact tracing would be carried out at Obuasi.
"The focus is to see if some positives would be recorded. There would also be mass voluntary testing," he said.
He also noted that Obuasi will soon have 100-room isolation centre facility.