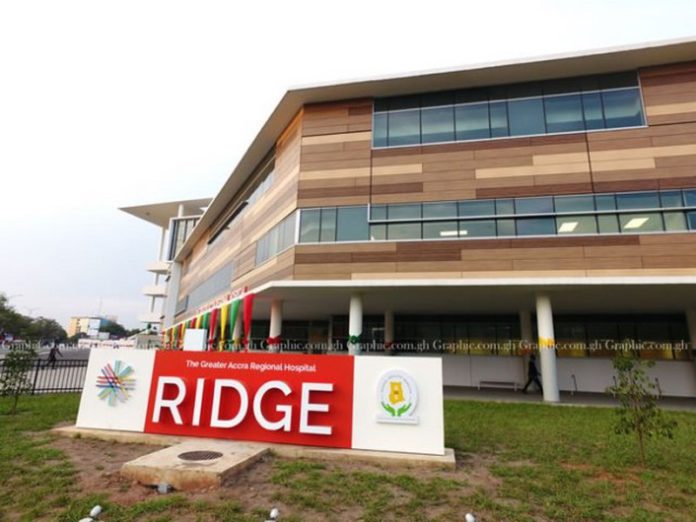 Management of Ridge hospital in Accra has asked some of its staff to go into self-isolation due to their contact with a coronavirus patient.
ALSO READ:
The deceased, Nana Osei Boansi Kuffour, is said to have come into contact with some health workers who may not have known of his infection earlier.
About 15 of the health workers, who were on duty at the time, are expected to be taken through self-isolation while contact tracing begins.
Hospital authorities are also preparing to disinfect the emergency centre.
The authorities are said to be waiting for the National COVID-19 Response Team to take the necessary steps before getting the body moved.
Ghana has so far recorded 137 COVID-19 cases, four deaths with two recoveries.
The Ghana Health Service's website has confirmed the deaths, adding that all four had underlying chronic medical conditions.