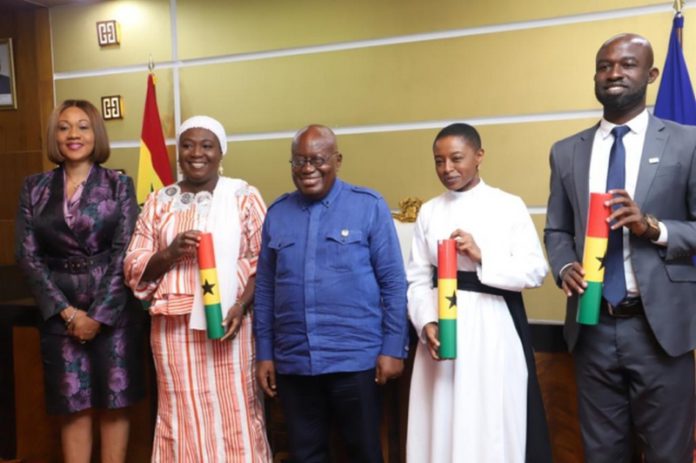 The Coalition of Domestic Election Observers (CODEO) has called on Dr Peter Appiahene and Hajia Salima Ahmed Tijani to immediately resign from the Electoral Commission(EC) Board.
The call according to CODEO is to help safeguard the integrity, independence and non-partisan nature of the electoral body.
President Akufo-Addo on Monday., March 20, 2023, swore in Salima Ahmed Tijani, Dr Peter Appiahene and Rev Akua Ofori Boateng as new members of the EC.
They replace Mrs Hajia Sa-Adatu Maida, Mr Ebenezer Aggrey-Fynn and Mrs Rebecca Kabukie Adjalo who have all retired.
Their appointment has been met with mixed reactions because it comes about 21 months into the 2024 election coupled with claims that, Dr Peter Appiahene is a known NPP activist.
Addressing a press conference on Wednesday, a leading member of CODEO, Rev Dr Fred Degbey who made the call of resignation reiterated Dr Appiahene's affiliation to the NPP.
He explained call for Hajia Salima Tijani's resignation was also based on the fact that she is the spouse of a leading NPP member, Sheikh T.B Damba.
Though Rev Akua Ofori Boateng was part of the new members appointed, CODEO has said they didn't find her affiliation to any political party.
They, therefore, believe the resignation of Dr Appoahene and Hajia Tijani will protect the cross-party trust in the commission.
"We are painfully aware that voluntary and constitutionally grounded revocation of these unfortunate and democratically problematic EC appointments by the President is extremely unlikely. However, nothing stops the affected appointees, namely Dr Peter Appiahene and Hajia Salima Tijani from voluntarily and honourably resigning from the EC.
"This will be in the supreme interest of our country's continued democratic progress, election peace and credibility and indeed overall national interest," Rev Degbey stated.
ALSO READ:
Meet the 3 new members of the Electoral Commission of Ghana
NPP Communicator reveals who selected new EC members
He noted that, CODEO will not give any timelines but will expect that Dr Appiahene and Hajia Salima Tijani will resign honourably.