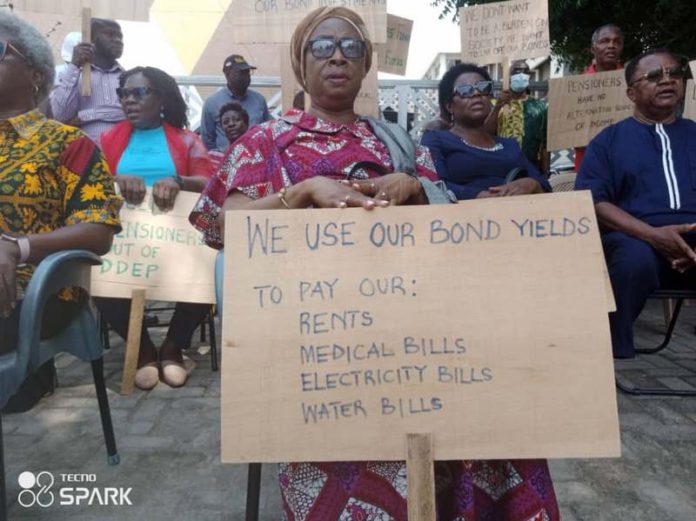 The Coalition of Individual Bondholders Groups has announced plans to picket the premises of the Ministry of Finance on Thursday, July 6, 2023.
The bondholders have indicated their decision stems from the failure of government to pay their outstanding principals and honour other agreements between them.
The protesters, numbering about 300,000, include the Individual Bondholders Association of
Ghana and Individual Bondholders' Forum.
This was contained in a letter addressed to the Ghana Police Service, urging the corporation of the Accra Regional Police Command.
"Government has so far not shown any commitment whatsoever to honouring this agreement to alleviate the pain, hardships and untold stress on our members.
"The government has without recourse to our fundamental rights to own property as stipulated in the highest law of the land taken over our property and as such we, the Coalition of Individual Bondholders in the spirit of our National Anthem to resist oppressors welcome your corporation and professionalism in our quest to demand what is rightfully ours," portions of the statement read.
Read below the statement of the bondholders:
ALSO READ: