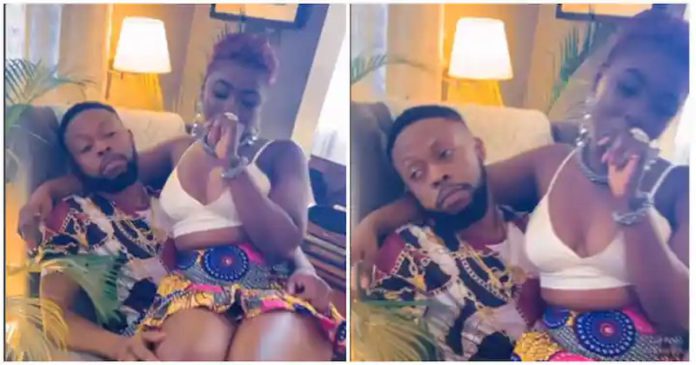 Actress, Ahuofe Patri's face lit up with a big smile the moment she started sharing her affection for comedian Kalybos.
In a recent interview on Accra FM, the host asked her whom she would love to spend the rest of her life with if the world was empty.
She stated that, if God had given her a chance, she would have loved to spend the rest of her life with her late mother.
However, Ahuofe Patri said in place of her mother, she would choose actor and comedian, Kalybos.
She expressed her love for Kalybos and thanked him for the massive support after the sudden demise of her mother.
Ahuofe Patri also disclosed that, the comedian shocked her with an iPhone 14 Pro Max as a birthday gift.
The show host, Nana Romeo on behalf of the actress thanked the famous Ghanaian comedian for the kind gesture and prayed for God's blessings upon his life.
Watch video below