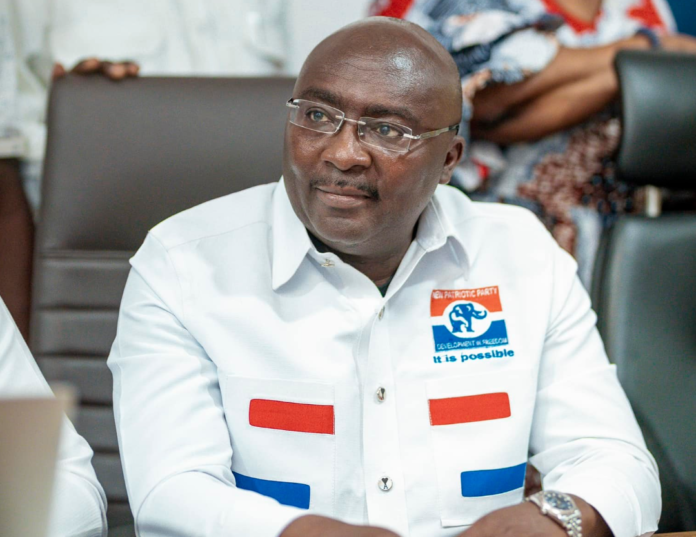 The results of a special delegate voting session held in Ghana on August 26, 2023, have breathed new life into the presidential aspirations of Dr Mahamudu Bawumia, setting the stage for his candidacy in the upcoming December 2024 elections.
The victory achieved during this special delegates voting serves as a powerful testament to the depth of support that Dr Bawumia enjoys among party members.
Dr Mahamudu Bawumia, known for his economic expertise and dedication to public service, addressed the enthusiastic crowd following the results, stating, "It will take more hard work. I want us to remember that the hard work is ahead of us."
This message has resonated with his supporters, who see it as a rallying cry for the dedication and determination needed to bring about transformative change.
For the coalition group "United for Bawumia – Canada," this is more than just a slogan; it's a call to action that embodies the commitment required to create lasting change. The energy and enthusiasm witnessed among Bawumia's supporters are expected to propel the New Patriotic Party (NPP) forward on a path toward a brighter future for both the party and the nation.
The core principle underlying the coalition's approach is unity. The NPP's strength derives from its diversity, and the group emphasizes the importance of presenting a united front.
Meanwhile, the coalition recognizes that meaningful progress is never achieved in isolation. By rallying behind Dr. Bawumia, the coalition is advocating for a comprehensive vision and mission that transcends the candidate and party, focusing on Ghana's destiny as a whole.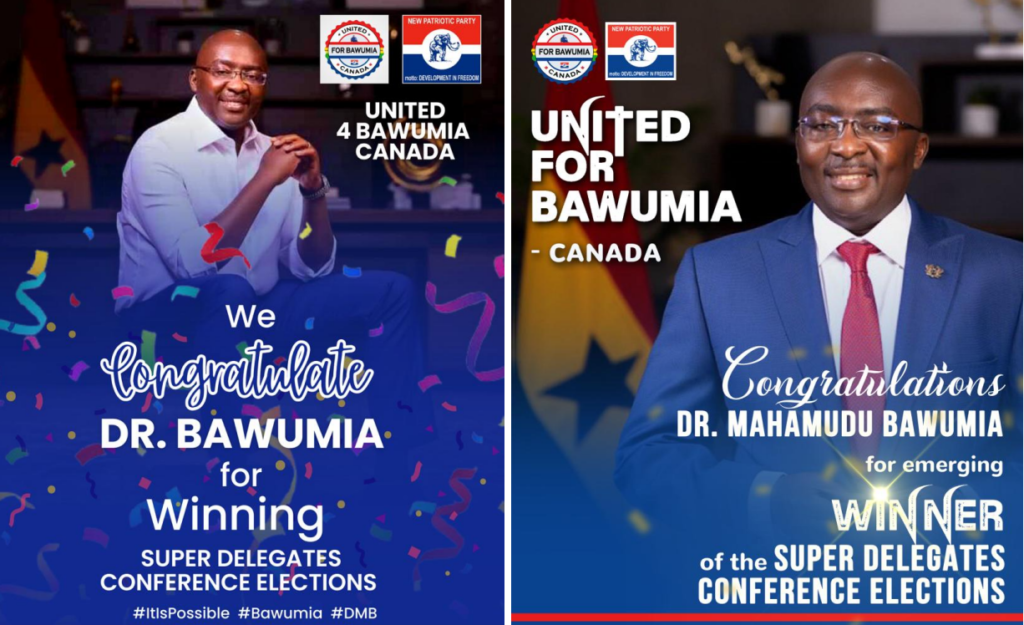 United for Bawumia – Canada remains committed to grassroots mobilization, actively engaging with citizens through open dialogues. The coalition extends an invitation to all Ghanaians, encouraging them to join the movement and contribute tirelessly to amplifying the message of hope, progress, and unity.
Their mission goes beyond securing a victory at the polls; it envisions ushering in a new era of governance that reflects the hopes and dreams of every Ghanaian.
About United for Bawumia – Canada: United for Dr. Mahamudu Bawumia – Canada is a coalition group with a multi-faceted mission:
To provide unwavering support to Dr. Mahamudu Bawumia's presidential candidacy.
To spread awareness and publicize his vision for the future.
To foster unity among diverse political factions within the NPP.
To wholeheartedly endorse Dr. Mahamudu Bawumia as the flagbearer for the New Patriotic Party in the upcoming 2024 elections.
As Ghana looks toward the upcoming elections, the support and commitment displayed by coalitions like "United for Bawumia – Canada" serve as a testament to the power of unity and shared vision in shaping the nation's destiny.
The presidential race is expected to intensify as various groups and individuals rally behind their chosen candidates, making the 2024 elections a pivotal moment in Ghana's political landscape.
MORE: