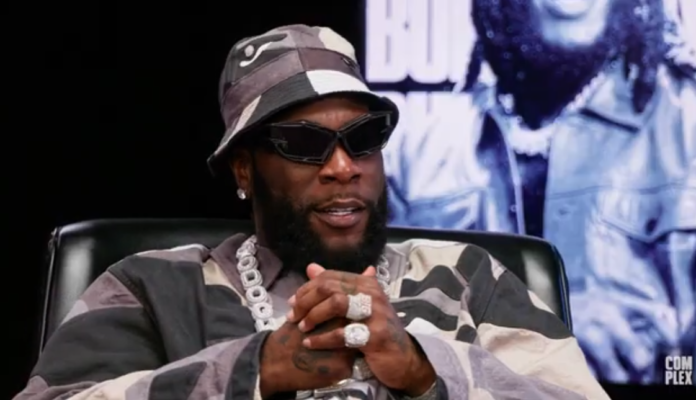 Nigerian music star Burna Boy has disclosed how he passed out when he was imprisoned in the UK some years ago.
According to him, he went unconscious after one of his opponents hit his head against a bunk bed when he initially thought he had won the fight already.
He explained that, as a kid he used to fight a lot and notable amongst the prison fights was one that got his hand injured.
In an interview with Complex, the Last Last crooner recounted how hot-blooded he was and the numerous fights he had to face to get to his current stage in life.
"It's messed up forever… I wasn't a kid kid… I was in my teenage years. I did use to fight a bit. There's real people that were there, so you cannot say it's a lie. I lost some fights."
"But I could remember only one… It's like I remember I was winning until I got hit and all I remember was waking up. It wasn't his punch. He hit me and I had hit my head on a bunk bed," he narrated.
MORE: