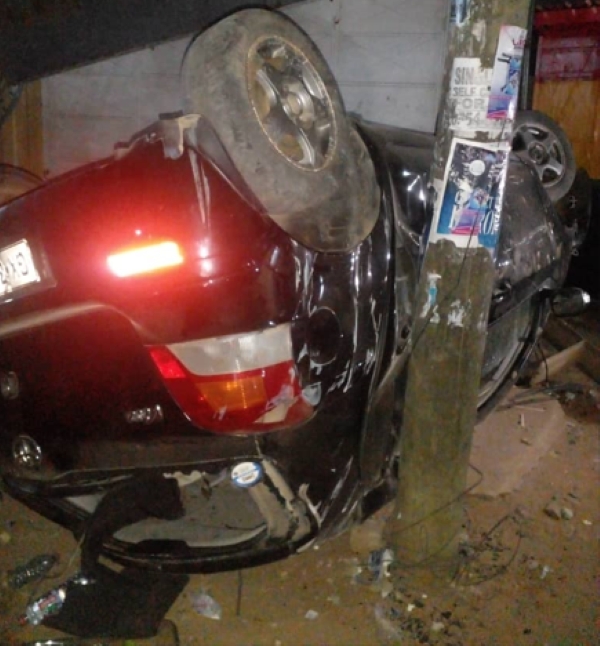 A fatal accident has taken place at the Kwabenya Musuku roundabout in the Dome-Kwabenya Constituency, Greater Accra Region, due to reported road rage.
According to an eyewitness who spoke to Class News, the accident happened around 8:00 PM. 
A driver of a Toyota Vitz car bearing the registration GX-3607-20, according to the eyewitness, knocked two young men on a motorbike off the road.
The Vitz car somersaulted and ran into a teak pole.
The young men on the motorbike also crashed not so far from the Vitz.
The witnesses narrated that the deceased suspected to be 18, and his partner snatched the Vitz driver's iPhone 13 while on the road.
In response, the driver chased and knocked them down.
The driver was reportedly rushed to the hospital while the unidentified motor rider lay dead not so far from the accident scene but his accomplice took to his heels.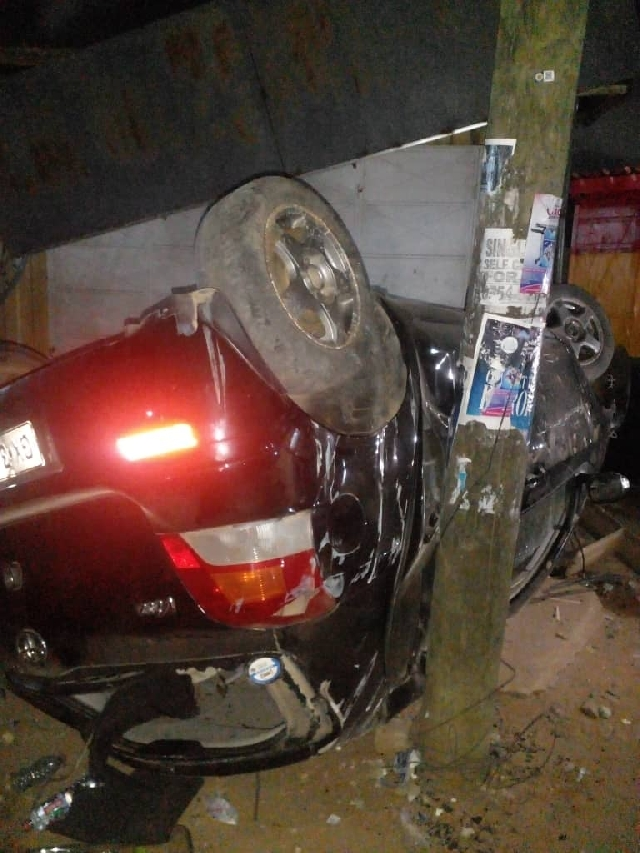 Personnel of the Ghana Police Service went to the scene while a crowd of residents, left in shock also trooped there.