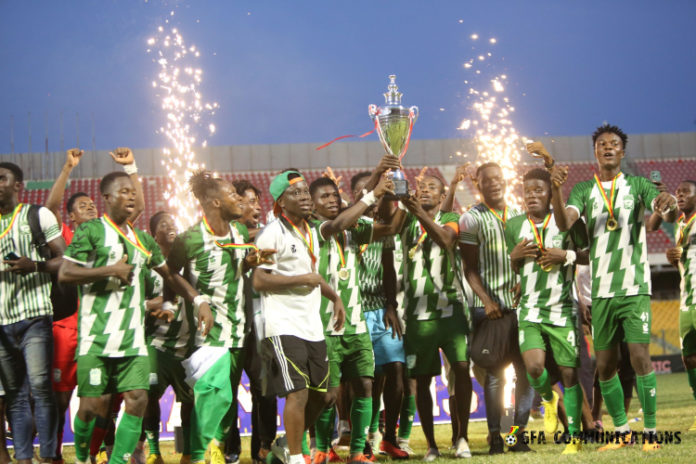 Alexander Ababio, the Chief Executive Officer of Bofoakwa Tano, expressed his optimism about the club's prospects in the Ghana Premier League following their successful qualification for the 2023/24 season.
After an absence of 16 years, Bofoakwa sealed their promotion to the Premier League with a decisive victory over Techiman Eleven Wonders.
In a captivating match held at the Accra Sports Stadium, Bofoakwa Tano triumphed over Eleven Wonders with a 7-6 win in a penalty shootout.
Ababio emphasized the club's aspirations to not only survive but thrive in the Ghana Premier League, acknowledging the need for strategic changes to navigate the challenges ahead.
"To overcome the hurdles of the premier league, we are planning to bolster our squad by recruiting five or six players who can make an immediate impact," Ababio shared during an interview with Citi Sports.
"With these strategic changes and the determination of our players, I firmly believe that we can not only survive but excel in the Ghana Premier League," he added.
Bofoakwa Tano now joins Heart of Lions and Nations FC as the teams that have secured qualification for the upcoming Premier League season.
READ ALSO