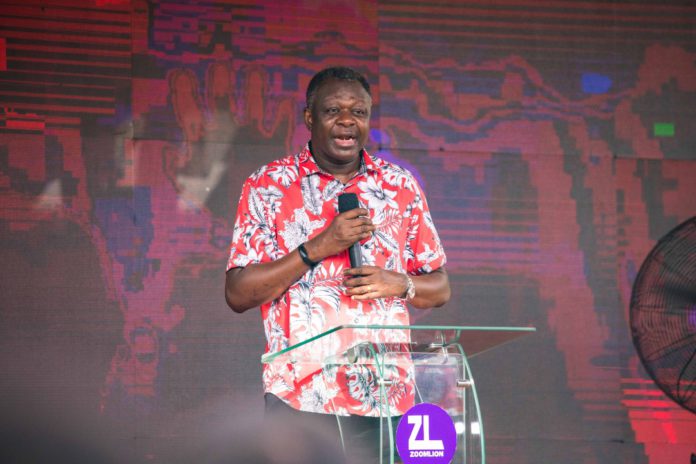 Famed Ghanaian pastor, Eastwood Anaba, has laid out some rules on how to maintain a good relationship with your partner.
According to the president of the Eastwood Anaba Ministries, it is important for one not to be friends with their exes no matter how the relationship ended.
Among other groups of people, the man of God said, your exes are people you shouldn't entertain in your life. He said exes actually top the list of people you should avoid in life.
Rev Anaba said this while he was speaking to his congregation.
When you start dating someone new, the man of God believes you shouldn't keep in touch with your ex.
He emphasised that you shouldn't talk to this ex even if they are married because doing so could damage your new relationship.
"There are some people you have to block. They shouldn't come near your phone. And one of them are old girlfriends. Those people you should never be in conversation with them. You can't be playing with that kind of fire around your life," he said.
He further encouraged the congregation to avoid their ex-spouses. They might still harbour fantasies about them though they are already married because they might see them as the ideal partners they should have chosen to wed.
ALSO READ:
Rev Eastwood Anaba says y'all should stop talking to your exes. Block and delete them🙏 pic.twitter.com/Ui743QQxTv

— SIKAOFFICIAL🦍 (@SIKAOFFICIAL1) July 18, 2022