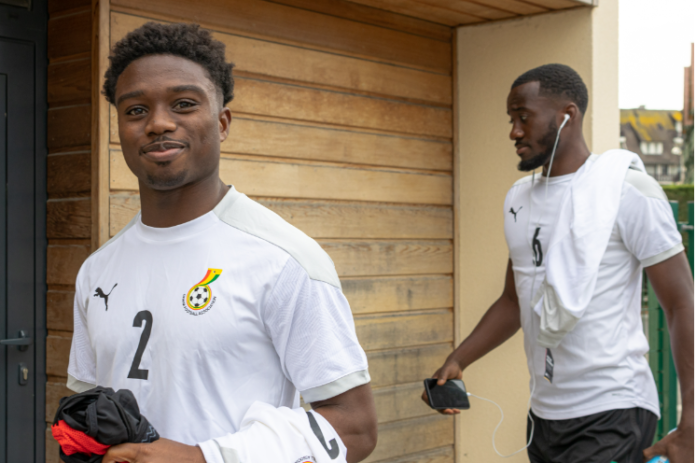 Brighton and Hove Albion defender, Tariq Lamptey, says he is determined to give out his best as he eyes making his Ghana debut against Brazil on Friday.
The 21-year-old having completed his nationality to the West African country has been named in Black Stars' squad for the friendly games as part of the preparations for the 2022 World Cup.
The former Chelsea defender is one of five players who have earned a call-up for the game that will be played at the Stade Océane Le Havre, France.
Speaking in his first interview since the switch, Lamptey reveals he feels part of the family already and is quickly adapting to his new teammates.
"I am very proud to be here and I am really determined to train hard, give the best as I can and I looking forward to the game on Friday," he told the Ghana FA website.
READ ALSO
"Everyone has been fantastic. Everyone has been very welcoming. I am talking to everyone and getting to know everyone. It feels like a family so it feels so good.
"I am just really excited to come here and get to work. I am very happy and looking forward to the game.
"I feel really good; training has been really good, it's good to know everybody. There is a very high quality here and we are working hard in training, listening to what the coach has to say, and looking forward to the game.
"In this game, you have to prepare very well, you prepare based on how you want to play and we are already excited and looking forward to play against the team [Brazil] on Friday."
Ghana will take on Nicaragau in Spain in four days time.