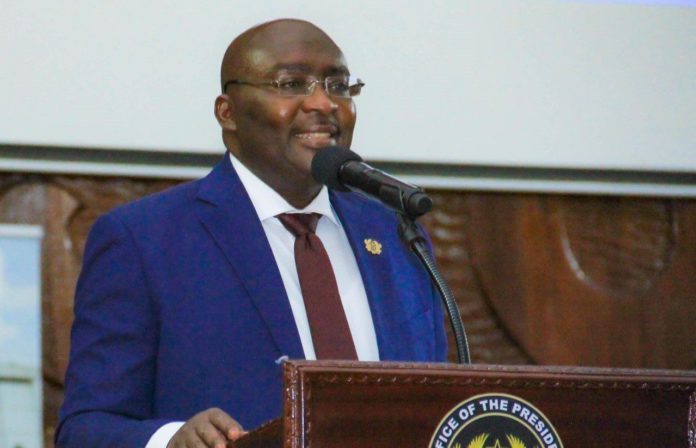 Vice President Dr Mahamudu Bawumia has donated GH₵ 20,000 in support of Joy News' The Classroom Project.
This comes on the back of a pledge by Dr Boako during his birthday celebration about two weeks ago.
Speaking on Asempa FM's Ekosii Sen, he expressed his willingness to support the noble course, adding he will inform Dr Bawumia to also donate.
On Tuesday, he redeemed his pledge and donated towards the construction of a classroom for pupils of Jamera Methodist D/A school at Breman Jamara in the Asikuma Odoben Brakwa District in the Central Region.
Dr Boako indicated the Vice President visited the sight on Monday to inspect the progress of work and was impressed.
The donation was received on behalf of the Multimedia Group by Ekosii Sen host, Philip Osei Bonsu and the project lead, Emefa Ewoenam Atiamoah-Eli.
The Multimedia Group launched the initiative to mobilise public support and local resources to help communities with weak school structures construct new ones.
ALSO READ:
Breman Jamera classroom project: Chief's emotional appeal 4 years after building collapsed on six…
Dubbed, 'The Classroom Project; Promoting social justice through philanthropy and self-help initiatives' the project is about exploring the role of philanthropy or voluntary giving in promoting development in our local communities.
The aim is to help the country grow without depending extensively on government or external donors.