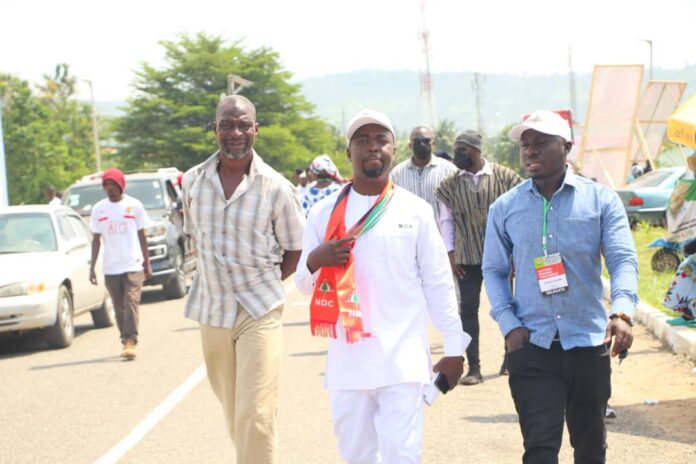 Eastern Regional Chairman of the National Democratic Congress (NDC), Dr Mark Oliver-Kevor, has strongly dismissed claims that presidential aspirant and Vice President Dr Mahamudu Bawumia can penetrate NDC's stronghold if elected as the New Patriotic Party's (NPP) flagbearer.
Speaking on Adom TV's Badwam show, he stated that the NPP having Dr Bawumia as President Nana Akufo-Addo's running mate did decrease the NDC's votes from its strongholds in previous elections.
"I don't think when Bawumia becomes the flagbearer, it will affect the Zongo votes for NDC. When he was the running mate for the NPP, it did not increase their votes there. It is not about being from Zongo it is about what you have done for them."
Dr Bawumia faces stiff competition from former Trades Minister, Alan Kyerematen and eight others in the NPP's flagberearship race.
Some leading members of the NPP and over eighty (80) MPs including the first Deputy Speaker of Parliament, Joseph Osei Owusu, Majority Leader, Osei Kyei Mensa Bonsu, Majority Chief Whip, Frank Annoh-Dompreh have endorsed the Vice President's candidature ahead of the NPP's presidential primary in November.
Mr Annoh-Dompreh indicated that Dr Bawumia is the best candidate who can block John Mahama and the NDC's chances from coming back to power after eight years.
ALSO READ:
Kufuor's daughter, Majority Leader, others endorse Bawumia's forms
Bawumia is an 'arrow figure'; only him can win the 2024 election for NPP…
NPP flagbearership race: Annoh-Dompreh predicts 70% win for Bawumia