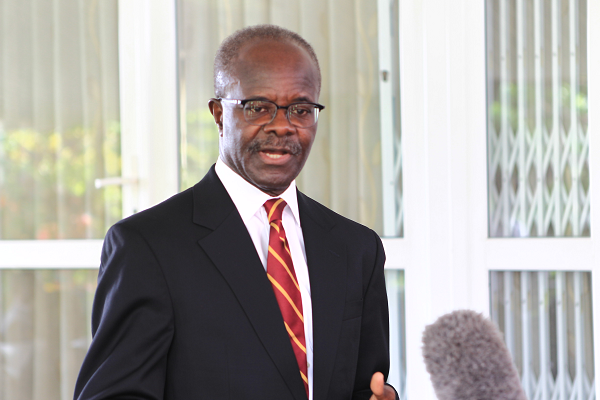 The Vice President of Groupe Nduom has described as irrational the Bank of Ghana's (BoG) statement that sought to justify why GN Savings and Loans Limited was closed down by the entity.
Nana Ofori Owusu said the move by the Central Bank was an attempt by the bank "to kill an entrepreneur who has dedicated his life to be able to provide opportunity to Ghanaians.
"You are quick to destroy business but you are not quick to pay the monies you owed us. Is it fair? It's not rational and we sit down unconcerned as a nation. What is going on is injustice and an attempt to murder Nduom," he said angrily on Accra based Neat FM, monitored by Adomonline.com.
ALSO: Audio: Asiedu Nketia replies Bawumia over acquisition of Master Degree
Groupe Nduom lost its license alongside 22 other Savings and Loans Companies and Financial Houses.
The BoG said "the revocation of the licences of these institutions has become necessary because they are insolvent even after a reasonable period within which the Bank of Ghana has engaged with them in the hope that they would be recapitalised by their shareholders to return them to solvency."
ALSO: Lukula violence: Police arrest two
But, Mr Owusu said work is ongoing to challenge the revocation of the licence of GN Savings and Loans in court.
ALSO: Police suspect contract killing in Otumfuo's Asamponhene's murder
"We are saying that this grievous misrepresentation of the facts is a travesty of process and we have to go to the court to seek redress in this matter and we are on it. The team is on it," he added.
He said the company currently feels "scandalised and we feel that a breach of good trust and faith has been committed."
Source: Adomonline.com | Dorcas Abedu-Kennedy