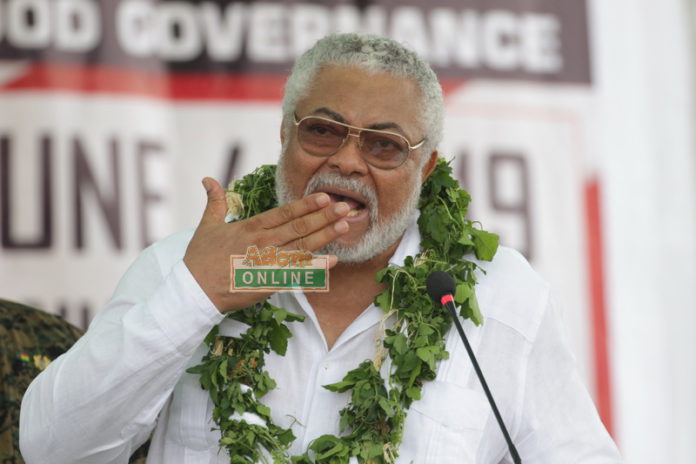 Private legal practitioner, Maurice Ampaw has taken on former President Jerry John Rawlings for his comment on mass failure in the 2019 Ghana Law School entrance examination.
According to Mr Ampaw, what led to the mass failures could be pinned down to students' non-performance and not the fault of the General Legal Council.
ALSO READ: One spot, two separate robberies, two different times, two drivers killed
"Does the President know the kind of training the military go through before they are recruited to the system? It is the same thing happening in law school. The students are not learning so if they fail, they should rather think of rewriting instead of demonstrating," the lawyer said.
ALSO READ: Woman collapses as fire razes her shop at Gomoa Akotsi
President Rawlings has revealed chilling details of how his daughter was deliberately denied entry into Ghana School of law by the administrators of the institution because she was his daughter.
Rawlings said the mass failure cannot be blamed on the system because he knows some people are "politically insecure" about their role, adding that the mass failures could destroy the future of the youth because of the absence of a merit-based system.
ALSO READ: Audio: Adom FM launches 'My Road, My Vote' campaign
"By destroying merit, you are killing the fire of idealism in the youth," he warned.
Mr Ampaw, however, disagrees with the former President, saying he was being unfair in his assessment of the situation.