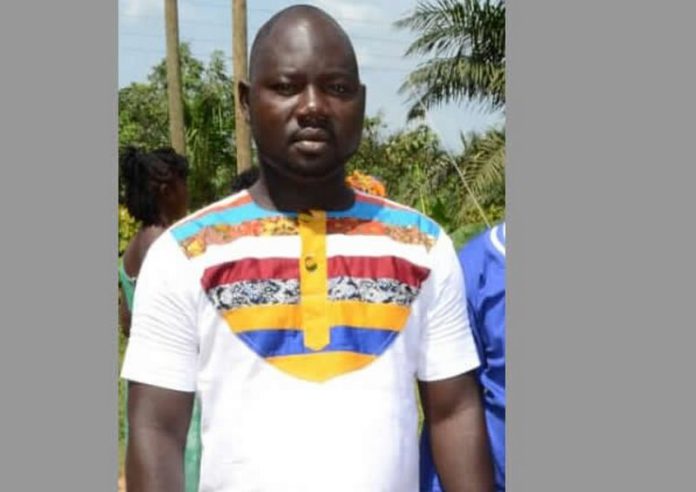 The lawyer for a 33-year-old driver, Kofi Ampoma, who was allegedly beaten to death by police at Adomfe in the Ashanti region has expressed disappointment in the way police are handling investigations into his client's murder.
Lawyer Asamoah Amoako says in spite of the interdiction handed the police officers involved in the alleged murder, he does not see any sense of urgency on the part of the police to unravel the circumstances surrounding the murder.
ALSO READ: Manasseh's book on Mahama's 'second coming' out in 3 weeks
Speaking in an interview on Adom FM's morning show Dwaso Nsem, Friday the worried lawyer said he did not understand why the suspected police officers have been allowed to walk free.
"The police who committed the crime have been interdicted but that is not enough. I went to the Regional Command last week to speak to the Commander and the investigator, and can you imagine that they were angry upon seeing me? That is why I suspect they are covering these police officers up," he said.
ALSO READ: Apologize or face us in court for slandering Gabby Otchere-Darko – Aide to Sammy Gyamfi
Mr Ampoma is alleged to have died from brutalities meted out to him by General Sergeant Suleman Seidu, General Corporal Seth Agbango and General Lance Corporal Sailfu Yakubu during an operation to arrest a woman suspected to be selling 'weed-laden' alcohol.
The Ashanti Regional Police Command has since interdicted three of its men from the Konongo Division for their suspected roles in Mr Ampoma's death.
ALSO READ: Road, NHIS funds should not be capped in 2020 budget – MP
But, the lawyer wants the police to up their game and ensure that justice is served.
He revealed that the family will hold a one-week celebration for the late Mr Ampoma next week.