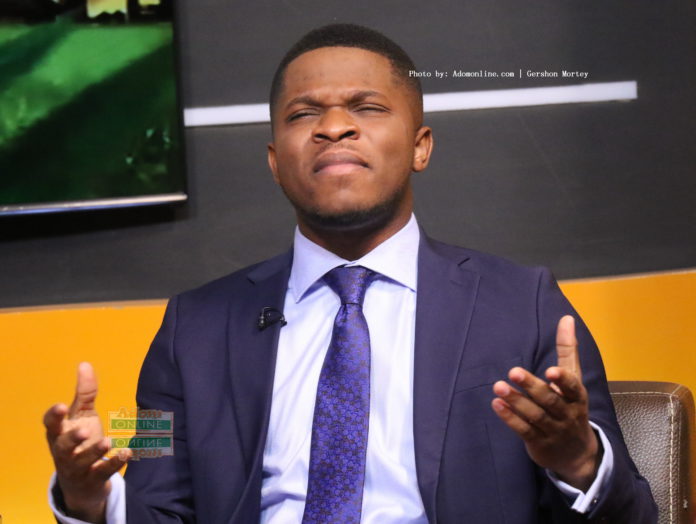 A leading member of the governing New Patriotic Party (NPP), Gabby Asare Otchere-Darko, is demanding an unqualified apology and a retraction from the Communications Director of the National Democratic Congress (NDC), Sammy Gyamfi for making supposed derogatory remarks about him.
Sammy Gyamfi at a press conference on Tuesday accused President Akufo-Addo of nepotism and alleged among other things that Mr. Otchere-Darko was the De-Facto Prime Minister in the Akufo-Addo government as the President's nephew.
But an aide to Gabby Asare Otchere-Darko, Nana Obiri Yeboah who spoke to Citi News maintained that his boss is not a government official and that the NDC Communication Officer should ready himself to meet them in court to substantiate his claims.
"I am calling on Sammy Gyamfi to come out boldly and retract that statement and render an unqualified apology for that matter. As an astute lawyer who is a private legal practitioner and not a member of the government to come out and apologize to Gabby Otchere-Darko- Failure to comply to that, I will sue Mr. Gyamfi and face him at the law court for him to come and give a justification of any evidence on that matter. He should come and prove further and better particulars of any evidence that he has against Gabby Otchere Darko of being a member of the government."
The NDC has accused President Akufo-Addo of running a family and friends' government, after criticizing the previous NDC administration of same.
It argues that over fifty members of the current administration are directly related to President Nana Akufo-Addo.
The party put out a list of people serving in various positions in government who are allegedly related to the President, the Vice President or some of the President's appointees.
According to them, NPP is running a nepotistic government contrary to President Akufo-Addo's promise to Ghanaians in 2016.
The party even called for the enactment of a law to stop such nepotism in government.
Engage in policy-based arguments, not rants – NPP to NDC The governing NPP has challenged the NDC to engage in policy-based conversations.
National Youth Organizer of the NPP, Henry Nana Boakye in response said the NDC could have done better.
"Ghana needs a President who enjoys doing the job. Not the one who just enjoys the benefits of the office as we saw with John Dramani Mahama. We are challenging the NDC that we want policy-based, ideas-based arguments, not ranting or making noise."