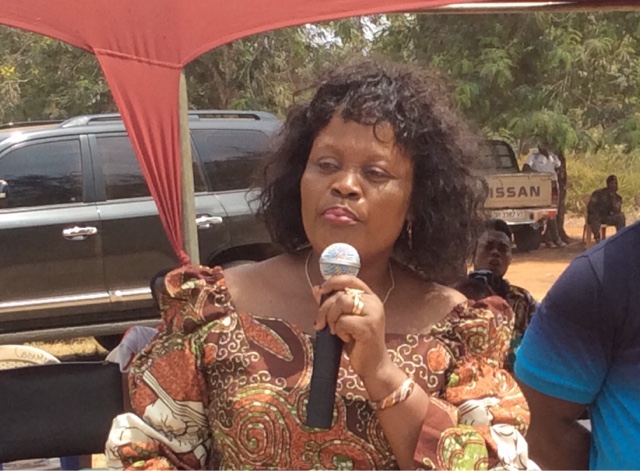 The Member of Parliament (MP) for Krachi West, Helen Adjoa Ntoso has said the meaning of the inscription on placards against the newly elected MP for Ayawaso West Wougon has been misconstrued.
She explained that, 'bloody widow' in reference to Madam Lydia Alhassan was not meant to denigrate her but to just to express their displeasure about the violence in the by-election.
READ: Fabewoso: Captain Smart condemns Minority's "Bloody Widow" placards
The Minority has been condemned for brandishing placards describing the widow of late MP for Ayawaso West Wougon constituency as a "bloody widow".
They explained that, Madam Alhassan's hands are tainted with blood due to the number of people who sustained gunshots wounds during the by-election.
But many believe the Minority went overboard and touched the sensibilities of women especially widows in Ghana.
READ: Audio: I would've been a "bloody widower" if… Inusah Fuseini
But justifying their position on Asempa FM's Ekosii Sen programme Wednesday, said the Minority did nothing wrong.
Per Google definition, the Krachi West MP said 'bloody widow' could mean 'a woman whose husband or wife has died and who has not married again or a woman whose partner is often not at home because he or she is fishing or playing football or golf'.
READ: Audio: Asiedu Nketia, Yamin, others behind 'Hawks' formation?
Though she did not hold one of the placards, Hon. Ntoso said her colleagues will be in the best position to explain their conduct.