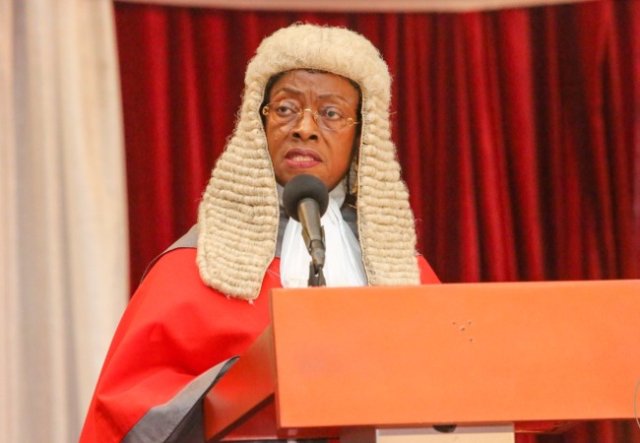 Chief Justice (CJ) Sophia Akuffo has announced that plans are advanced to ensure that the 2020 budget will provide funding for the construction of a larger campus for the Ghana School of Law.
She says land was acquired years back but construction had not started.
ALSO: Extorting money from God's people dangerous – Duncan-Williams (Audio)
The General Legal Council, which is chaired by the CJ, has come under intense criticism in recent times following the failure of hundreds of students to gain admission into the Ghana School of Law.
Speaking at an Induction Ceremony for new lawyers, Ms. Akuffo said despite plans to expand the professional training centre, standards will not be lowered.
ALSO: Listen: Duncan-Williams' take on Comprehensive Sexuality Education
She told the graduates they are lawyers today not because others have been excluded but based on merit.
She further revealed the National Accreditation Board and the General Legal Council are currently assessing law training facilities across the country.
ALSO: Audio: Ghanaians appreciate; accept anything foreign – Duncan-Williams
A report to be submitted later, she said, will determine whether all students of 14 faculties will be allowed to take the bar exam.
Source: Ghana | Joy News | Joseph Ackah-Blay